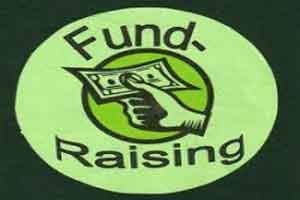 Another healthcare technology startup has set its footsteps in the India's positive healthcare sector story, by raising first round of funds from investors. JustDoc, which enables video consultations with doctors via its website, is not only unique in its offerings, but has convinced a slew of investors to be a part of its expected success.
The seed funding for JustDoc comes from T V Mohandas Pai, Mohit Saxena (co-founder,InMobi),TaxiForSure's Raghunandan G, TracxnLabs, Singapore Angel Network and others.
Only recently the company innovated its video services by launching a mobile app. This not only gave the patients an added convenience of connecting through their mobiles, but also adds to the users confidence in JustDoc, which now provides consultation experiences, similar to in-person visits, through video on the go.
The fundamental objective behind the video technology philosophy is to provide quality consultancy on medical problem to the patient, by making healthcare consultation easily accessible to all patients, wherever they may be.
As reported by TOI, Vikash Singh, co-founder, JustDoc, said "Technology will play a crucial role in making the world around us better. Healthcare is already employing technology in many unimaginable ways that is improving our lives." Besides providing customers with easy consultation options, through JustDoc, patients can have 24/7 access to over a 100 quality doctors from top hospitals such as Apollo, Fortis, Manipal, and AIIMS.
As reported by Business Standard, the company currently offers online consultations for general medicine, psychology, gynaecology, dermatology and paediatrics specialisations. It claims that 70 per cent of the problems in the given categories can be diagnosed via video consultations. As off now JustDoc's platform facilitates close to 100 consultations on a daily basis.
"I have invested in JustDoc because their solution to these problems is to leverage technology and break the barriers that include reducing financial burden, providing video medical consultation in rural areas by connecting everyone from anywhere to the best possible doctors at a minimum cost," said Mohit Saxena, co-founder of InMobi.
0 comment(s) on JustDoc raises first round of funds