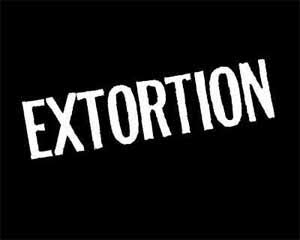 Ghaziabad: Two persons were arrested for allegedly demanding Rs 20 lakh extortion money from a doctor, who runs his own nursing home in Arthla colony here, police said.
Tracking the details of the number from which the calls were placed to Dr Udaiveer Singh, police arrested Aabid and Bittoo, SHO Rakesh Singh said, adding that a third accused, Parvez Ranghad, was still at large.
Aabid confessed to making the call, police said, adding that he had incurred heavy losses in his Arthla-based tent house business and planned the extortion, along with his associates, to pay off his debts.
Aabid was acquainted with the doctor and knew where he lived. On January 7, he and Bittoo reached the doctor's residence and fired a shot in the air to scare him.
The two accused were sent to jail, SHO Singh said, adding that Parvez would be nabbed soon.
0 comment(s) on 2 arrested for allegedly demanding Rs 20 lakh extortion money from a doctor