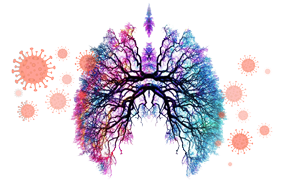 Paradigm Shifts in Respiratory care
Airway care
Approach to a patient with Chronic Cough
Dr S K Madhukar
MBBS (Hons.), MD (Medicine) Gold Medalist Ex-Resident Physician AIIMS, N. Delhi IPec/CP MeC.
Setting up a Cough Clinic in Primary Care Practice.
Dr Arjun Khanna
MBBS, MD - Internal Medicine, DM - Pulmonary and Critical Care Medicine, Fellow – ACCP, Fellow - APSR.
Chronic cough: An annoyance under appreciated
Panel Disussion
Moderator: Dr. Sujeet Rajan
MD, DETRD, DNB, Consultant respiratory physician
Panelists: Dr. Indranil Haldar Dr. Prashant Chhajed, Dr. R.Vijai kumar, Dr. K S Satish, Dr. Parthasarathi Bhattacharya.
Current ICMR Guidelines: Management of COVID- 19.
Dr Deepak Talwar
MBBS, MD, DM (Pulmonary & Critical Care), DTCD, DNB, MNAMS (Resp. Disease) Chairman and Chief Consultant Pulmonologist, Metro Center for Respiratory Diseases, Noida, India.
Post Covid infection: Follow up and Interventions
Dr.R.M.P.L. Ramanathan
MD, DNB, DM Pulmonary and critical care Medicine professor & HoD Pulmonology, Sleep Medicine, Critical Care Medicine, Kovai Medical Center and Hospital (KMCH), Coimbtore, Tamil Nadu.
Paradigm shift in Respiratory Practice- Impact of COVID-19
Panel Disussion
Moderator: Dr. Deepak Talwar
Panelists: Dr. DJ. Christopher, Dr. Rajesh Swarnakar, Dr. Mahavir Modi, Dr. Amita Nene
Armamentarium available with physicians for Smoking cessation
Dr Raja Dhar
MD (Resp Med), MRCP, MSc (Evidence Based Medicine), CCT, FCCP.
Case Study
Dr Nitin Abhyankar
MBBS, MD (Internal Medicine) European Diploma in Adult Respiratory Medicine.
Physician's Role in Smoking Cessation: A Present and Future Agenda
Panel Discussion
Moderator: Dr. Sundeep Salvi
MD, DTCD, DNB, PhD(UK), FCCP (USA), FICS, Hon FRCP (Lon) Chairman and Director Chest Research and Training Private Limited (CREST), Pune.
Panelists: Dr. Murali Mohan, Dr. Sushmita Roy Chowdhary, Dr. Sheetu Singh, Dr. HS Dumra
Airway management in current scenario: Evidence & Practice
Dr B. P. Singh
MD (PULMONARY MEDICINE) FCCP (USA) Chief Consultant and Director Midland Health Care and Research center Lucknow.
Panel Discussion:Post-COVID Interstitial lung diseases syndrome:Diagnosis & management as ILD?
Moderator:Dr Sandeep Nayar
Panelists: Dr Nitin Rathi / Dr Rahul Sharma / Dr Mayank Mishra / Dr Vidya Nair.
Radiology in COVID-19: What We Know Now and What Remains Unknown?
Chairperson: Dr Ashok Rajput

MBBS, DTCD, MD, DNB Chief Consultant Head (Department of Pulmonology) Artemis Hospital, Gurugram
Speaker: Dr Arun Kotaru

MBBS, MD, DNB (Resp Med) European Respiratory Diploma (Madrid) Consultant Respiratory & Sleep Medicine Artemis Hospital, Gurugram.
Digital health in respiratory medicine: What are the newer opportunities for everyone?
Moderator: Dr Rajendra Prasad
Panelists: Dr. Ashish Kumar Prakash / Dr Ashish Tandon / Dr Zafar Iqbal