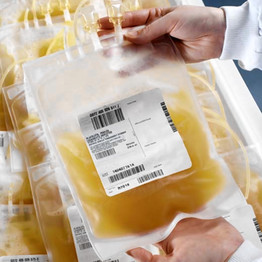 With the alarming rise in number of dengue cases being reported in Delhi, and the count still rising, many people have turned to the private blood blanks to treat their depleting platelet counts.  With the demand for platelet count rising, private blood banks in Delhi are facing problems to meet the exceeded demand as a result; it is becoming difficult for authorities to regulate the prices of platelets in correspondence with monitoring the sufficient availability in the blood banks.
A case in example is the India cross society which supplies platelets to both govt and private blood banks. The demand from the blood bank has gone up to 40 units a day from 10 units earlier; which makes it difficult to monitor the prices and meet the availability always.
The situation becomes more critical to match the demand and supply gap as more and more patients, even if being treated in a govt hospital, are turning to pvt blood banks for help. The process is perceived to be slow, and hence, even though the govt hospitals have been directed to provide the platelets free of cost, the situation is deep neck in pvt hospitals. More worrying is the uncalled situation of the pvt blood banks reported to overcharge in the situation. To make the matters worse, the quantity required by each individual patient has gone up, hence pinching a common mans pocket.
Here is the list of a licensed blood banks in Delhi
http://delhi.gov.in/wps/wcm/connect/doit_drug/DoIT_Drug/Home/Blood+Bank
0 comment(s) on Dengue Update: Platelets increasingly being sourced from private blood banks in Delhi