Dr RK Vats to continue as MCI Secretary General till 2020: PM Modi Cabinet Order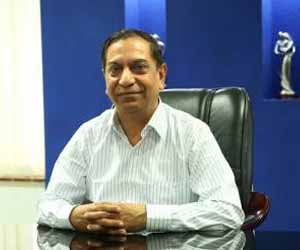 New Delhi: Through a recent government order, the Prime Minister Narendra Modi-led Appointments Committee of the Cabinet has extended the tenure of Secretary-General of Medical Council of India (MCI) Dr Rakesh Kumar Vats till 2020.
Medical Dialogues had earlier reported that the Dr RK Vats had replaced  Dr Sanjay Shrivastav in February this year following the former Secretary-General's resignation from the post.
Now, the union cabinet has approved the re-employment of Dr Vats for over one year. Vats (now retired), a 1986 batch IAS officer of West Bengal cadre, has been re-employed on contract basis till September 25, 2020, the Government order (GO) pronounced.
"The Appointments Committee of the Cabinet has approved the re-employment of Rakesh Kumar Vats... as Secretary General, Board of Governors, Medical Council of India on contract basis beyond the date of his superannuation June 30, 2019 up to September 25, 2020 or until further orders, whichever is earlier," the order stated.
An Indian Administrative Services official from the 1986 West Bengal cadre, Vats serves an additional secretary and financial advisor to the Ministry of Health and Family Welfare along with administration of Central Government Health Scheme as Director General and e-health programmes. He also served as the Chairman of the Drug Price Regulator, National Pharmaceutical Pricing Authority (NPPA) from April 2018 to November 2018
Read Also: Dr Rakesh Kumar Vats, IAS Takes charge as MCI Secretary General
Dr. Vats has experience of working as Financial Adviser in the Ministry of Urban Development, in addition to the field experience of Revenue Administration in the Districts and Secretariat of the State Government.
Dr. Vats is a Medical Professional by education and has experience of working in Radiotherapy Department for 3 years before joining the administration. Many initiatives of the Ministry of Health in policy related to the use of drugs, medical devices and food standards have been his priority concerns.
The MCI acts as regulator of medical education in India for establishing "uniform standards of higher qualifications" in medicine and recognition of medical qualifications in India and abroad.