High Burnout, Doctors Compromising on Quality: UK NHS at a critical juncture, says GMC report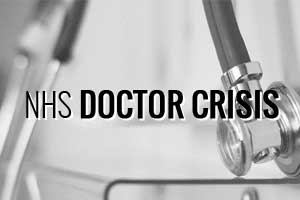 UK:  The state of medical education and practice report for the year commissioned by General Medical Council, UK has set out the challenges in the NHS that continued throughout the year.
The report presents a stark picture of the mindset and coping mechanism of the medical professionals working within a highly pressured system and the urgent need of supporting and retaining the current workforce and supply of doctors for the future.
The UK is running out of time to prevent a significant decline in workforce numbers, which risks patient safety, the report pointed out.
The survey put to light why NHS is at a critical juncture:


Acute shortage of staff has created a huge pressure on the medical workforce.


Stress is causing many doctors to consider future options that would reduce or end their critical practice.


Prof Sir Terence Stephenson, from the GMC, told the Sun: "Doctors are telling us clearly that the strain that the system is under is having a direct effect on them, and on their plans to continue working in that system." The report showed that whooping 52% of doctors surveyed were considering different options when it came to their medical career. Around 14% planed to decrease their hours within the next three years, while 12% move abroad to practice. 15% planned to  retire. A further 7% expect to go part-time over this time period, 3% move to the private sector and 1% take a career break.
Some of the points highlighted from the survey of 2600 medicos in the report include


To cope up with the stress doctors are prioritizing and compromising their work. Some of these strategies are risky or unsustainable. In an effort to maintain standards of care for their patients and deal with the patients within stipulated time doctors either refer them to other doctors, ask them for blood test even if not required.


The unprecedented funding squeeze has heaped further pressure on the NHS. The NHS budget has been protected, social services for home helps and other care have fallen by 11% in 5 years. This has caused record levels of "bed blocking".


Dr Chaand Nagpaul, from the British Medical Association told The Sun, "This report echoes our continued warnings on the scale of the workforce crisis facing the NHS. "It should serve as a wake-up call to the Government, policymakers and health bosses as to what we can expect from the future."
Responding on the matter, the Department of Health told the daily, "Doctors are the backbone of the NHS and there are currently record numbers providing patients with excellent, safe care."
"We are committed to improving doctors' work-life balance by expanding flexible working schemes and e-rostering and we are ensuring the NHS has the doctors it needs now and in the future," the department adds.
Also Read: 'Unconscious Racism' in UK NHS; Warns Dr Chaand Nagpaul BMA Chair