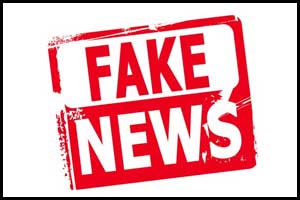 Mumbai: In a world of social media where things go viral in the blink of an eye, it is very difficult to differentiate between fake news and a genuine one. One such information, regarding cancer treatment by unproven and unconventional manner, has been disseminated on WhatsApp upon which a premier cancer institute in the country Tata Memorial Hospital came up.
The message that is being circulated on the social media states that the Director of Tata Memorial Hospital suggested that the Hot coconut water is beneficial for cancer treatment. Clarifying against the same, the Hospital authorities have stated that this is fake news and there is no data that suggests that hot coconut water can provide cures for any type of cancer. The message had reportedly gone viral on Whatsapp.
One such message even says that a mixture of coconut flakes and hot water releases an anti-cancer substance.
A message was recently circulated on social media that stated, "Hot coconut water can save you a lifetime, look at it again, then tell others, spread love! Hot coconut only kills cancer cells. Cut two to three thin coconut flakes in a cup, add hot water, it will become alkaline water. Drink every day, it is good for anyone."
Read Also: Bengal Govt medical college hospitals to get cancer treatment machines
"Hot coconut water releases an anti-cancer substance, which is the latest advancement in the effective treatment of cancer in the medical field. Hot coconut juice has an effect on cysts and tumours. It is a proven remedy for all types of cancer," quotes the Asian Age.
Quashing the message that went viral on WhatsApp, a statement was issued by the TMC's director Dr Rajendra Badwe, that read, "There is no data to suggest that hot coconut water can provide cures for any type of cancer. The public are requested not to be misinformed by such false and harmful messages sent on social media," quotes the Hindu.
Dr Badwen further added, "Please note that this is a fake message. Neither the Tata Memorial Centre nor I subscribe to this view."
In a conversation with the Hindu, told that previously a message was circulated on social media attributed to the institute which is being repeated often and clarification regarding this was necessary. He further added that social media is not the right forum where medical treatment and solutions should be discussed.
3 comment(s) on Hot Coconut Water does not CURE Cancer, Tata Memorial Hospital Director rebuffs Rumour