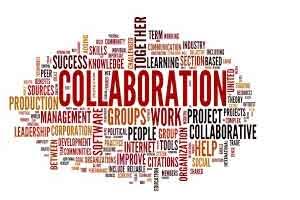 The research highlights the need for inter- departmental and inter-institutional studies to understand how cancer spreads from a site of origin and targets other body parts, said Siddhartha Ghosh, professor at IIT-Guwahati, who led the research team. The understanding is required for development of better screening programmes and therapeutic protocols to treat the disease in future, he said.
Aslo read:- Apollo Hospitals Group collaborates with IMA's Woman Doctors Wing for Organ Donation Drive Across India
Breast cancer can spread to other organs through a process called metastasis, which is the "most devastating" attribute of the disease, Ghosh said. "We do not yet fully know the molecular and cellular mechanisms of breast cancer metastasis, and this hinders the development of treatment protocols that can prevent or treat the spread of cancer," Ghosh said. "Our bodies are made up of billions of cells and various types of cancer start from different cells with breast cancer starting from epithelial cells", Ghosh added.
................................ Advertisement ................................
Besides Ghosh, the team comprises Gautam Biswas and Amaresh Dalal from IITG, Mohit Kumar Jolly from IISc Bangalore together with research fellow Binita Nath and research scholars Anil Bidkar and Vikash Kumar. Biswas pointed out that the epithelial-to-mesenchymal transition (EMT) is known to be an important factor in cancer spread but how the converted cells travel through the blood vessels and undergo reverse transition at the secondary sites has not been completely understood and "our effort is to understand this aspect".
Aslo read:- Digital Certification for Empanelled Hospitals: NHA collaborates with Quality Council of India
................................ Advertisement ................................
The team found that the EMT cells had enhanced migratory properties and retained 50 per cent viability, even after migration through wells and constricted passages. They also found that the cells, collected at the channel outlet, regained epithelial character, he said. Perhaps the most important observation that the team made was that the EMT cells were more drug-resistant compared to the original epithelial cells and the reconverted epithelial cells, Ghosh added.
Our work is seminal in the area of cancer metastasis in that it explains the flow dynamics of the breast cancer cells and presents a vivid picture of EMT movement, he said. The research work was recently published in the 'Journal of Clinical Medicine' published from Switzerland.
Author Details
Medical Dialogues Bureau consists of a team of passionate medical/scientific writers, led by doctors and healthcare researchers.  Our team efforts to bring you updated and timely news about the important happenings of the medical and healthcare sector. Our editorial team can be reached at editorial@medicaldialogues.in. Check out more about our bureau/team here
................................ Advertisement ................................
0 comment(s) on IIT-G collaborates with IISc, Bangalore for breast cancer research