Jharkhand: Two private medical colleges to be set up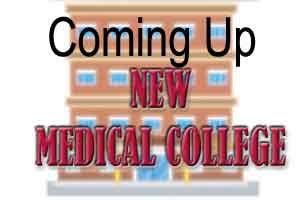 The 2016-17 academic sessions in Jamshedpur and Deoghar will see 300 MBBS seats added by two new private medical colleges.

This development can be seen as positive news in Jharkhand where reportedly the existing state-run institutions continue to draw flak from MCI. These institutions face the MCI wrath over inadequate faculty and infrastructure.

If respective agencies Tata Steel and Paritran Trust do their spadework right, the two colleges likely to come up in Jharkhand will offer 150 seats each. It will add to the 350 seats that the state-run RIMS, PMCH and MGM institutions have.

As reported by Telegraph, Ram Kumar Sinha, deputy secretary, health said Tata Steel was likely to start a medical college at the existing set-up of Ardeshir Dalal Memorial Hospital at New Baridih in Jamshedpur, in association with Bangalore-headquartered Manipal Education and Medical Group. "The steel major is hoping for the college to debut in 2016-17 with 150 MBBS seats. It received the MCI go-ahead but has to clear formalities regarding sub-leasing the hospital to Manipal," Sinha said.

Speaking about Paritran Trust's proposed Paritran Medical College and Hospital, 7km from Deoghar town, Sinha said: "The Trust had been trying for an MCI nod to run a medical college since 2009. But now, according to its representatives, progress has been made. They have applied to the MCI for opening the college in 2016-17 academic year itself, citing ready campus and faculty. The Trust has sought Rs 10 crore as financial aid from the state."

Both proposals received no-objection certificates from the state, he added.

"But, once the proposed incentive policy of the health department on medical education gets cabinet nod, more PSUs and private firms will evince interest. Our policy envisages disbursal of Rs 30 crore to investors on the condition that 50 per cent seats would be reserved for Jharkhand students."