................................ Advertisement ................................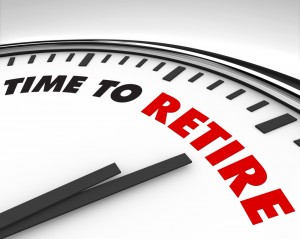 Aurangabad: The sheer apathy of the government towards its doctors is clear from the recent case when a medical officer was granted her voluntary retirement scheme(VRS) on December 4, though a little late. The doctor was given the said VRS, six months after she had succumbed to death due to breast cancer that she was suffering from.
The matter relates to one late Pushpa Wamanrao Salunke (49) who served the sub-district magistrate hospital. She filed a plea for VSR in 2016 after completing 20 years of service on grounds of her medical ailment. However, the authorities rejected her plea quoting that she has not completed 20 years of service.
It was ironic that the government approved the VRS plea filed on the same grounds for the doctor's spouse who was also a doctor.
The move was challenged by Salunke who approached the tribunal through her lawyer, in an attempt to avail her much needed retirement.
Salunke was appointed on ad hoc basis as is the norm and was contemplating regular appointment through MPSC. Notably, her service was resumed after a technical gap of a day till her appointment was regularized by the Maharashtra Public Service Commission(MPSC). Based on the gap, she was denied the VRS
................................ Advertisement ................................
Fearing criticism from Maharashtra Administrative Tribunal, the state government approved the medical officer's voluntary retirement plea on December 4, six months after her death. She succumbed to her illness in June
"The government has itself condoned the one-day gap and considered the whole length of service as an uninterrupted one," her lawyer  told TOI.
Read Also: Maharashtra Doctors Earning upto Rs 3 lakh per month for Rural Posting
Farhat Nasim joined Medical Dialogue an Editor for the Business Section in 2017. She Covers all the updates in the Pharmaceutical field, Policy, Insurance, Business Healthcare, Medical News, Health News, Pharma News, Healthcare and Investment. She is a graduate of St.Xavier's College Ranchi. She can be contacted at editorial@medicaldialogues.in Contact no. 011-43720751
To know about our editorial team click here
................................ Advertisement ................................
2 comment(s) on Maharashtra medical officer gets nod to VRS plea six months after her death