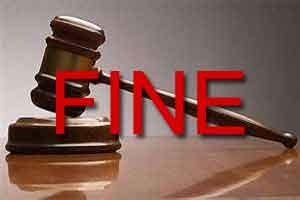 New Delhi: The Supreme Court imposed a fine of Rs 25 lakh on the Campaign for Judicial Accountability and Reforms (CJAR) that had sought a court-monitored SIT probe into corruption charges in obtaining a favourable order for a Lucknow-based medical college.
A bench of Justice RK Agrawal, Justice Arun Mishra and Justice AM Khanwilkar said the amount would be deposited with the Supreme Court Bar Association.
The Central Bureau of Investigation has registered a case against a retired Orissa High Court judge for hatching a conspiracy to help the medical college to get over the bar from admitting students for the 2017-2018 academic year.
The petition had claimed that allegations of bribery were levelled for securing settlement of cases relating to medical colleges in which retired Orissa High Court judge, Ishrat Masroor Quddusi, is also an accused.
Read Also: HC reserves order in medical college bribery scam
Responding the to judgment, the lawyer for the petitioner, Prashant Bhushan tweeted
SC dismisses petition of Campaign for Judicial Accountability seeking court monitored SIT Investigation in CBI FIR, alleging Conspiracy, preparation&planning by medical college to bribe SC judges.SC leaves Investigation with CBI& imposes costs of 25 lacs! Intimidating petitioner?

— Prashant Bhushan (@pbhushan1) December 1, 2017
2 comment(s) on Medical College Recognition Scam: SC dismisses plea for SIT probe, imposes Rs 25 lakh fine on petitioner