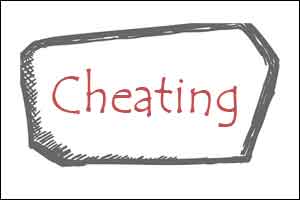 New Delhi: The Central Bureau of Investigation (CBI) has registered a case against officials of Army Medical Corps (AMC) and Medical Council of India (MCI) for their alleged involvement in corruption and sharing of sensitive information.
The probe agency has booked Santosh Kumar, LDC of MCI; Col Ajay Kumar Singh of AMC and others under section 120-B of IPC and various sections of PC Act.In the FIR, registered on September 16, CBI said, "reliable information was received that Santosh Kumar was in regular contact with B Ramachandhiran, Chairman of Sri Venkateshwara Medical College Hospital and Research Centre, Puducherry, for sharing sensitive information and helping them with respect to some administrative matter regarding inspections and approvals related to the aforesaid medical college being dealt with by the MCI.
" The probe agency alleged that Kumar was also in touch with Col Ajay Kumar Singh who is empanelled as an assessor with the MCI for inspecting various medical colleges."Both these public servants were in regular touch with Ramachandhiran and they held personal meetings in this regard, and demanded illegal gratification for rendering support and providing information at regular intervals," the FIR stated.
The agency said Ramachandhrian had allegedly handed over the first installment of bribe to them and they had again contacted him to pay the remaining amount in Delhi in lieu of showing favour by way of providing the aforesaid information and help in inspections.
The CBI said that Col Singh and Kumar, in connivance with two other persons were also running a racket of leaking sensitive information, with respect to inspections, recognition of courses, number of seats and other administrative matters being dealt by the MCI against various medical colleges and institutions.
0 comment(s) on Medical Council Of India Official, Army Colonel Booked by CBI for leaking sensitive information