Remove Dr Hota as HOD Urology, SCB Medical College, relieve him from exam duties: HC tells Govt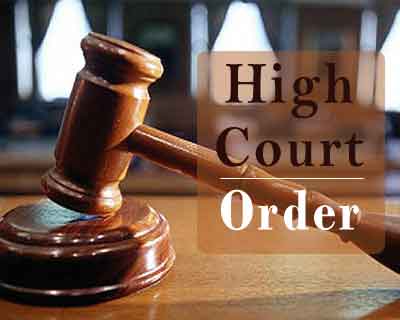 Cuttack: The Orissa High Court has restrained the SCB Medical College's Urology department head Dr. Datteswar Hota from supervising any examination of the department and also directed the state government to appoint a new head in place of Hota within 10 days.
A Division Bench headed by Chief Justice Vineet Saran taking up a joint petition filed by at least 10 PG students of the Medical College last week, directed the state government to remove Hota from all administrative duties, including examinations.
Allegations of misconduct were levelled against him.
Posting the matter to be heard again after summer vacation, the High Court has asked the government to find his replacement and appoint the new HoD within 10 days.
"The state health secretary has been directed to comply with the order," senior advocate Pitambar Acharya, who was arguing the case on behalf of the medical students, said.
Hota was transferred to MKCG Medical College in Berhampur in March this year after it was ascertained that he was engaging the PG students to treat patients in his private clinic located in the city.
It was also alleged that when the PG students expressed their reluctance to work in his private clinic, they were told that they will be failed in the examinations.
However, Hota managed to obtain a stay order from the State Administrative Tribunal here and continued his stay in Cuttack.
Although, he had assured the Tribunal that he would not be part of any examination, he dabbled into these affairs forcing the students to approach the HC for his removal from the department.