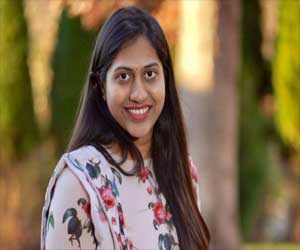 Vijayawada: A United States based Indian Physician was one among 157 people who lost their lives in an unfortunate Ethiopian Airlines crash on Sunday.
The deceased doctor was identified as Dr Nukavarapu Manisha, from Ungutur village, Amaravati Mandal in Guntur district, Andhra Pradesh. She completed her MBBS from Guntur Medical College and then shifted to the United States to pursue MS. She was working as a resident physician at the department of internal medicine, Quillen College of Medicine, East Tennessee State University, and was living in the US since 2014.
The deceased doctor reached Ethiopia from the US and then took boarded Ethiopian Airlines for Nairobi, Kenya from Ethiopia. The flight took off from the Addis Ababa airport at 8.48 am, and a few minutes later at 8.54 am, the air crash happened.
Read Also: Indian American doctor couple killed in plane crash in US
The unfortunate accident took 157 lives among which four were Indians including the doctor.
A relative of the deceased doctor twitted regarding the case.
He wrote "Her parents are inconsolable. We are unable to talk to them. We have requested the external affairs minister for help in identifying the body and flying it to India for last rites. The bodies are said to have broken into pieces. The officials say the pieces would be identified based on DNA tests. Very tragic it is."
The Foreign Minister Sushma Swaraj responded to the tweet and said that she has asked India's High Commissioner in Kenya, Rahul Chhabra, to provide all help and assistance to those waiting to receive the bodies of their loved ones, reports the Deccan Chronicle.
Meanwhile, Ethiopian Airlines officials informed that forensic investigations and identification of the identities of the victims will be done as quickly as possible.
Read Also: 32 Year old Indian Origin Dentist murdered in Sydney, body stuffed in suitcase
0 comment(s) on Unfortunate: Andhra Pradesh Doctor among 157 dead in Ethiopian Airlines crash