The theme for this year is
Share your colours

and

Light up for Rare

so that we can be the

wind beneath the wings

for the population suffering from rare diseases.
About
world rare
disease day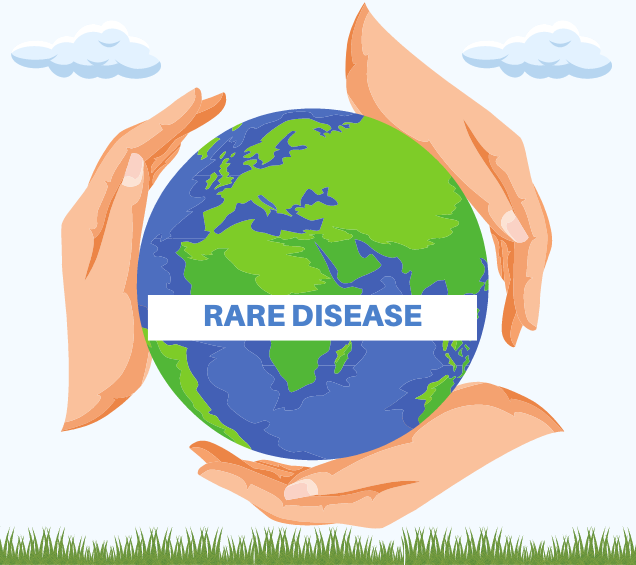 Rare Disease Day is a globally coordinated movement for people living with rare diseases to achieve equity in social opportunity, healthcare, and access to diagnosis and therapies.
Since its inception in 2008, Rare Disease Day has played an important role in the development of an international rare disease community that is multi-disease, global, and diverse—but united in purpose.
Every year on February 28 (or February 29 in leap years), the rarest day of the year, Rare Disease Day is observed.
EURORDIS and 65+ national alliance patient organisation partners established Rare Disease Day, which EURORDIS coordinates. Rare Disease Day provides energy and a focal point for rare disease advocacy work at the local, national, and international levels.
A disease is rare when it affects fewer than 1 in 2000 people. A rare disease affects a small proportion of the population. In some parts of the world, an orphan disease is a rare disease that lacks a large enough market to gain support and resources for discovering treatments unless the government grants economically advantageous conditions for developing and selling such treatments. Orphan drugs are those that are created or sold for this purpose.
Most rare diseases are genetic in nature and thus persist throughout a person's life, even if symptoms do not appear immediately. Many rare diseases manifest themselves early in life, and approximately 30% of children with rare diseases die before age five.
Characteristics
of rare
diseases
Over 6000 rare diseases are distinguished by a wide range of disorders and symptoms that differ not only between diseases but also between patients suffering from the same disease.72% of diseases are genetic, and nearly one of every five cancers is rare.Relatively common symptoms can conceal underlying rare diseases, resulting in misdiagnosis and treatment delays. The lack or loss of autonomy caused by the chronic, progressive, degenerative, and frequently life-threatening aspects of the disease has a negative impact on the patient's quality of life.The fact that there are frequently no existing effective cures adds to the patients' and their families' high level of pain and suffering.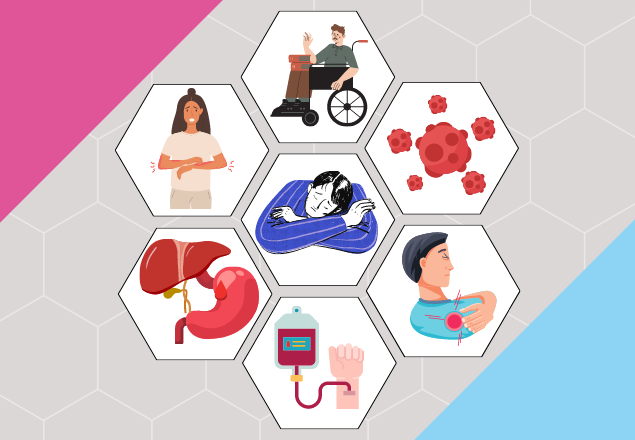 Challenges faced by
people living with
a rare disease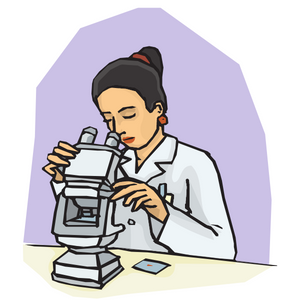 The disease is frequently misdiagnosed due to a lack of scientific knowledge and quality information. hence it is one of the prime challenges faced by patients and clinicians.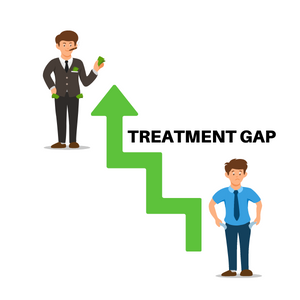 The need for appropriate quality health care creates inequalities and barriers to treatment and care. This frequently results in significant social and financial burdens for patients.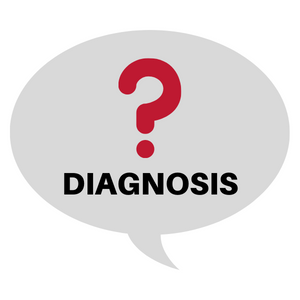 Because of the wide range of disorders and relatively common symptoms that can mask underlying rare diseases, initial misdiagnosis is common.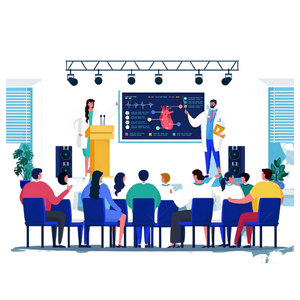 International research is required to connect experts, researchers, and clinicians. International ties, summits and conferences can help in dissemination of knowledge.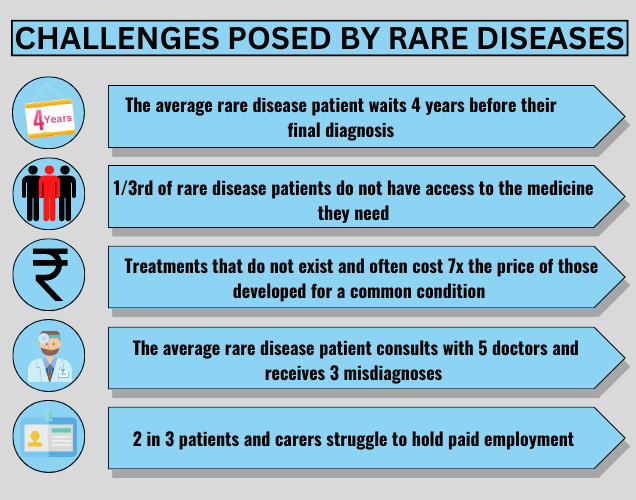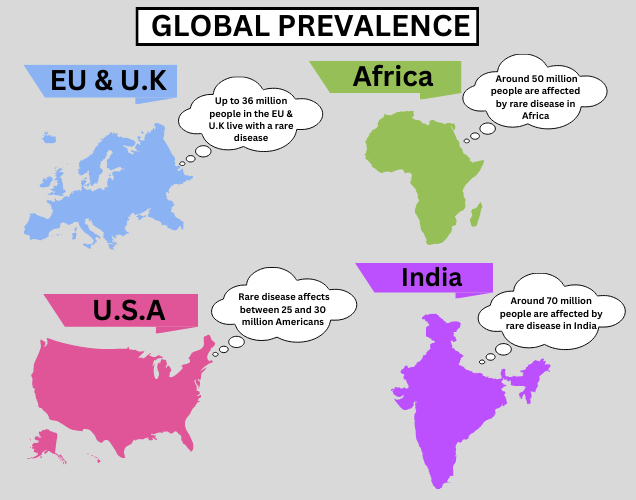 Rare disease
status in
India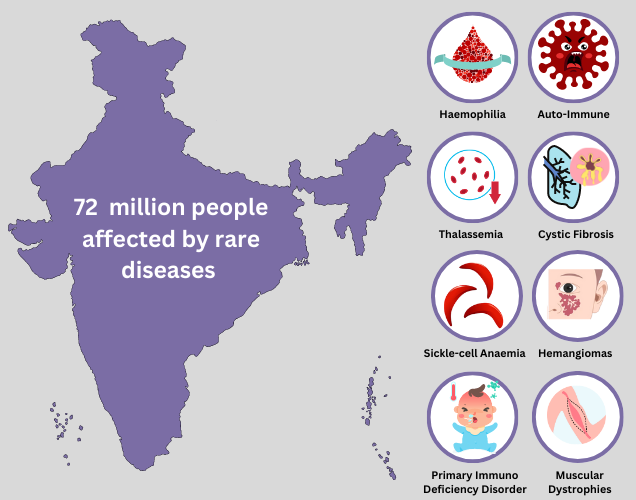 India, like many other developing countries, currently has no standard definition of rare diseases and data on prevalence. Since there is no epidemiological data, there are no figures on the burden of rare diseases and their associated morbidity and mortality. If we apply the international estimate of 6% to 8% of the population being affected by rare diseases to India, we have between 72 to 96 million people affected by rare diseases in the country, which is a significant number.So far, only about 450 rare diseases have been recorded in India from tertiary care hospitals. The most common rare diseases include Haemophilia, Thalassemia, Sickle-cell Anaemia and Primary Immuno Deficiency in children, auto-immune diseases, Cystic Fibrosis, Hemangiomas and certain forms of muscular dystrophies.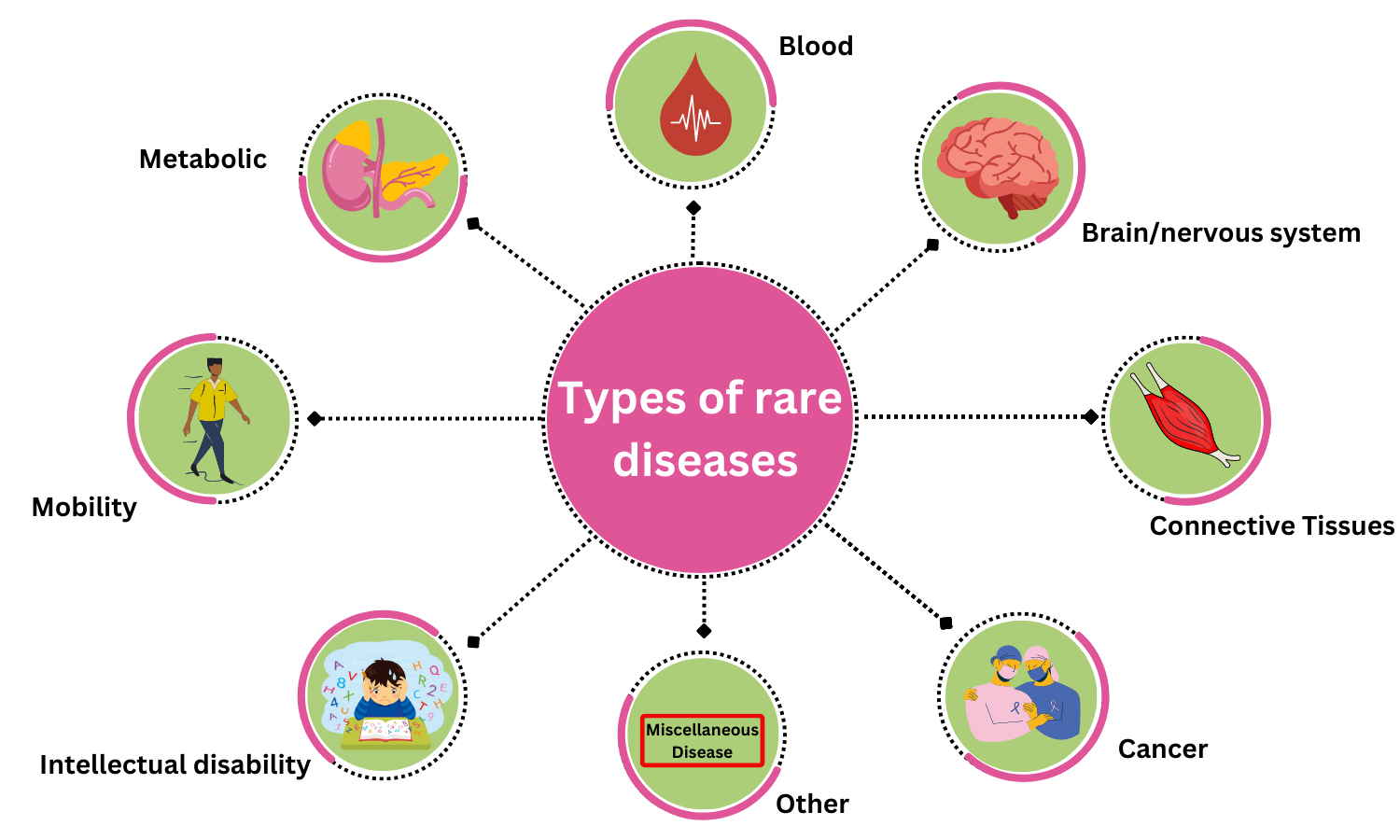 Metabolic disorder
Galactosemia

Classic" galactosemia is caused by galactose 1-phosphateuridylyltransferase (GALT) deficiency with a GALT enzyme activity thatis absent or barely detectable. The newborn infant receives up to 40% of caloric intake aslactose (glucose + galactose). Without the transferase, the infant cannotmetabolise galactose 1-phosphate (whichconsequently accumulates, resulting in injury to the parenchymal cells ofthe kidney, liver, and brain.

Phenylketonuria

PKU isan autosomal recessive disorder characterised by an increasedconcentration of phenylalanine and its by-products in body fluids andsevere intellectual disability if untreated in infancy. It results fromthe reduced activity of phenylalanine hydroxylase. Untreatedchildren with classic phenylketonuria are normal at birth but fail toattain early developmental milestones, develop microcephaly, anddemonstrate progressive impairment of cerebral function.

Canavan disease

Canavan disease is a fatal autosomal recessive degenerative disease that causes progressive nerve cell damage and white matter loss in the brain. It is one of a group of genetic diseases known as leukodystrophies and is caused by a deficiency of the enzyme aminoacylase 2. It is characterised by myelin degeneration in the phospholipid layer insulating the axon of a neuron and is linked to a gene on human chromosome 17.
Intellectual disability disorder
Fragile X syndrome

Fragile X syndrome is a genetic disorder that causes a variety of developmental issues such as learning disabilities and cognitive impairment. Males are typically more severely affected by this disorder than females. Symptoms include speech delays, anxiety, and hyperactivity. Large ears, a long face, a prominent jaw and forehead, and flat feet are all possible physical characteristics.

Lowe syndrome

Lowe syndrome, also known as oculocerebrorenal syndrome of Lowe (OCRL), is a rare disorder that primarily affects men. It affects about one in every 500,000 people. Mental retardation, hypotonia, and kidney dysfunction are among its systemic manifestations. Lowe's oculocerebrorenal syndrome is a rare X-linked multisystemic disorder marked by congenital cataracts, intellectual disability, and proximal renal tubular dysfunction.

Smith-Magenis Syndrome (SMS)

SMS, also known as 17p- syndrome, is a microdeletion syndrome caused by an abnormality in chromosome 17's short (p) arm. It has characteristics such as intellectual disability, facial abnormalities, difficulty sleeping, and a variety of behavioural issues such as self-harm. Smith-Magenis syndrome affects approximately 1 in 15,000 to 1 in 25,000 people.
Connective Tissues disorder
Marfan syndrome

Marfan syndrome (MFS) is a multi-systemic genetic disorder that affects connective tissue. People with the condition are tall and thin, with long arms, legs, fingers, and toes. The most serious complications involve the heart and aorta, with an increased risk of mitral valve prolapse and aortic aneurysm. MFS is caused by a mutation in FBN1, one of the genes that produces fibrillin, resulting in abnormal connective tissue.

Ehlers Danlos syndrome

Ehlers-Danlos syndrome is a group of inherited connective tissue disorders that primarily affect your skin, joints, and blood vessel walls. Connective tissue is a complex mixture of proteins and other substances that give your body's underlying structures strength and elasticity. A more severe form of the disorder, known as vascular Ehlers-Danlos syndrome, can cause ruptures in the walls of your blood vessels, intestines, or uterus.

Stickler syndrome

- Stickler syndrome is a connective tissue disorder characterised by ocular findings such as myopia, cataract, and retinal detachment; conductive and sensorineural hearing loss; midfacial underdevelopment, and cleft palate. Stickler syndrome has variable phenotypic expression both within and between families; interfamilial variability is explained in part by locus and allelic heterogeneity.
Brain/nervous disorder
Pseudotumor cerebri

A condition in which pressure inside the skull rises for no apparent reason. Obese women of childbearing age are the most likely to develop idiopathic intracranial hypertension. The symptoms are similar to those of a brain tumour, but there is no tumour present. They may include headaches behind the eyes, ringing in the ears that corresponds to the heartbeat, and brief periods of blindness.

Niemann-Pick disease type C

Niemann-Pick Type C is a rare inherited disease. This type of genetic mutation causes cholesterol and other fats to build up in the liver, spleen, or lungs. The brain is eventually affected as well. The perinatal and infancy manifestations are predominantly visceral, with hepatosplenomegaly, jaundice, and (in some cases) pulmonary infiltrates.

Amyotrophic lateral sclerosis (ALS) (Lou Gehrig's disease)

A nervous system disorder that causes muscle weakness and impairs physical function. Nerve cells deteriorate in this disease, reducing functionality in the muscles they supply. Muscle twitching, weakness in a limb, and slurred speech are common symptoms of ALS. ALS eventually impairs muscle control, affecting the ability to move, speak, eat, and breathe. This fatal disease has no known cure.
Mobility disorder
Spina bifida

Spina bifida occulta (closed spinal dysraphism) is a failure to close one or several vertebral arches posteriorly; the meningesand spinal cord are normal. A dimple or small lipoma may overlie thedefect, but the skin is intact. Most cases are asymptomatic anddiscovered incidentally during a physical examination for back pain. The neural tube is the structure in a developing embryo that eventually becomes the baby's brain, spinal cord and the tissues that enclose them.

Spinal muscular atrophy (SMA)

SMA is a genetic disease that affects the central nervous system, peripheral nervous system, and voluntary muscle movement (skeletal muscle). SMA is a motor neuron disease that involves the loss of nerve cells called motor neurons in the spinal cord. SMN (motor neuron protein) is essential for gene expression in motor neurons. Its deficiency is caused by genetic flaws (mutations) in the SMN1 gene on chromosome 5.

Duchenne Muscular Dystrophy

Dystrophy (DMD)- DMD is an X-linked recessive muscular dystrophy causedby mutations in the dystrophin gene. Affecting 1 in 3000 male births,DMD is the most common mutational disease affecting boys. Theincidence of BMD is ∼5 per 100,000.Clinical Features include Proximal muscles, especially the lower extremities, prominently involved in both disorders. Thisbecomes evident in DMD very early; boys with DMD have difficultyclimbing stairs and never run well.
Cancer
Li-Fraumeni syndrome

Li-Fraumeni syndrome is a familial cancer syndrome inwhich affected individuals have germline abnormalities of the tumorsuppressorgene p53 and an increased incidence of soft tissuesarcomas and other malignancies, including breast cancer,osteosarcoma, brain tumor, leukemia, and adrenal carcinoma.Li-Fraumeni syndrome is thought to occur in 1 in 5,000 to 1 in 20,000 people worldwide.

Multiple myeloma

Multiple myeloma is a type of cancer that develops in a type of white blood cell known as a plasma cell. Healthy plasma cells aid in the fight against infections by producing antibodies that recognise and attack germs. Cancerous plasma cells accumulate in the bone marrow and crowd out healthy blood cells in multiple myeloma. The global age-standardized rate (ASR) of MM incidence was 1.78 per 100,000 people.

Von Hippel-Lindau syndrome

A rare, inherited disorder in which tumours and cysts form in various parts of the body, including the brain, spinal cord, eyes, inner ear, adrenal glands, pancreas, kidney, and reproductive tract. Von Hippel-Lindau syndrome symptoms do not usually appear until young adulthood. It is caused by a change (mutation) in the VHL gene. VHL disease, VHL syndrome, and von Hippel-Lindau disease are all names for this condition.
Blood disorder
Thalassemia

Thalassemia is an inherited (passed down from parents to children via genes) blood disorder that occurs when the body does not produce enough haemoglobin, a protein that is an essential component of red blood cells. When there is insufficient haemoglobin (carrier of oxygen), the body's red blood cells do not function properly and live for shorter periods of time, resulting in fewer healthy red blood cells in the bloodstream.

Haemophilia

Hemophilia is a genetic bleeding disorder in which the blood fails to clot properly. This can result in both spontaneous and post-injury or surgical bleeding. Blood contains numerous proteins known as clotting factors that can aid in the prevention of bleeding. Hemophilia patients have low levels of either factor VIII or factor IX. The less the factor there is, the more likely bleeding will occur, which can lead to serious health problems.

Sickle cell anemia

Sickle cell disease develops when a child inherits two abnormal copies of the -globin gene (HBB), which produces haemoglobin, one from each parent. Under certain conditions, this results in a rigid, sickle-like shape. Various health issues may arise, including pain attacks (known as a sickle cell crisis), anaemia, swelling in the hands and feet, bacterial infections, and stroke.
Other disorder
Cystic Fibrosis

A fatal inherited disorder that affects the lungs and digestive system. Cystic fibrosis affects the cells producing mucus, sweat, and digestive juices. It causes these fluids to thicken and stick together. They then obstruct tubes, ducts, and passageways. Cough, repeated lung infections, inability to gain weight and fatty stools are some symptoms. Treatments may help to alleviate symptoms and reduce complications. Early detection is aided by newborn screening.

Epidermolysis bullosa

Epidermolysis bullosa is a rare skin disorder characterised by fragile, blistering skin. Blisters can result froma minor injury, such as heat, rubbing, or scratching. In severe cases, blisters, such as the mouth or stomach lining, may form inside the body. There is no cure for epidermolysis bullosa, but mild forms may improve with age. The treatment focuses on healing existing blisters and preventing new ones from forming.

Wilson's disease

Wilson disease is an inherited disorder in which the body accumulates excessive amounts of copper, particularly in the liver, brain, and eyes. Wilson disease is a rare disorder that affects about one in every 30,000 people. Nervous system or psychiatric problems are frequently the first symptoms in adults diagnosed with Wilson disease and are common in young adults.
Coping and
living with
rare diseases
Receiving a diagnosis of a health condition that few people are aware of can be difficult.Here are some coping strategies for people living with a rare disease: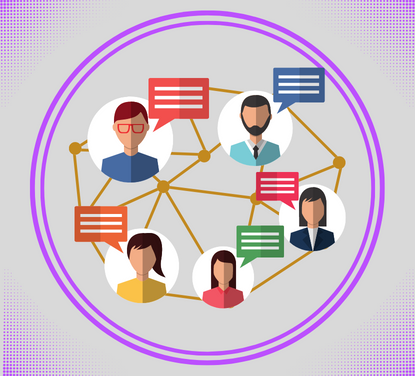 Many rare diseases have online communities where people worldwide can share their knowledge, resources, and experiences. Joining an online community can help alleviate feelings of isolation and loneliness; however, make sure that any information shared comes from reliable sources.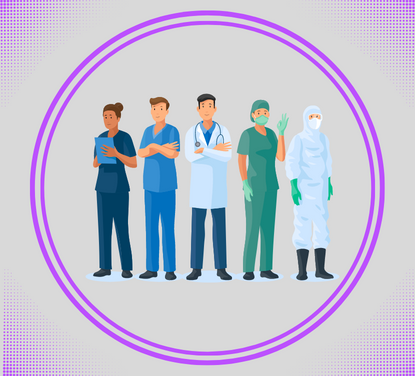 Some of the rarest diseases may be unfamiliar to primary care physicians or local specialists. Look for a specialist with experience treating the rare disease. Disease advocacy groups can assist in locating the right doctor.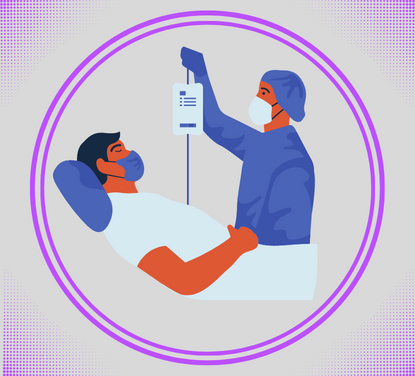 If clinical trials for a specific rare disease are available, participating in a trial often provides some of the most advanced care for the disease. It can also aid in approving new medications or treatments, allowing others with the disease to benefit.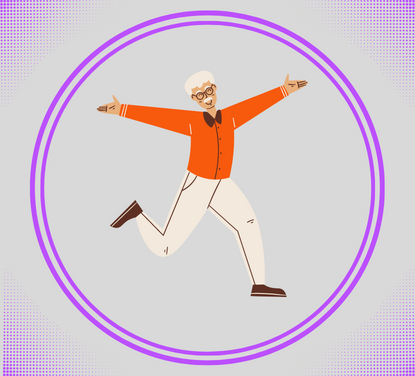 Eating a healthy diet and getting enough exercise are important for everyone, especially for those battling a disease. It is critical to reducing stress as much as possible by establishing a support system and engaging in relaxation techniques such as meditation and deep breathing.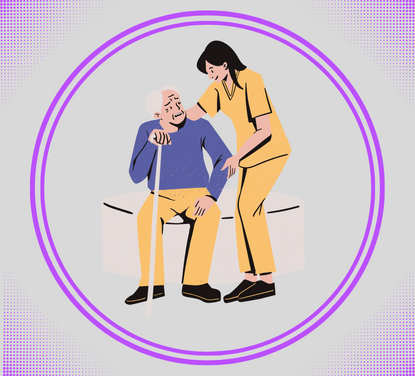 Speaking with a psychologist or counsellor can help with the stress of having a rare disease. Finding a mental health professional who has worked with people who have rare or chronic diseases can be especially beneficial.