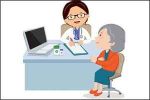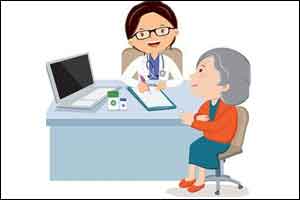 "Patient engagement is said to be the new blockbuster" If you are a healthcare provider who manages a poly clinic or a hospit...
Read more »
New Delhi: Responding to the flash strike of resident doctors associated with Maharishi Valmiki Hospital on the issue of growing assault of doctors, the Delhi Government has directed the hospitals to ...

Belagavi: A diluted version of the controversial medical bill to regulate private health care was passed by a voice vote in the Karnataka Assembly after dropping a jail-term clause for doctors. The c...

Chennai: Dravida Munnetra Kazhagam (DMK) candidate Thiruparankundram Sarvanan raised doubts over the death of former Tamil Nadu chief minister J. Jayalalithaa, claiming that Apollo Hospital had given ...
A cheap and widely used drug used to treat conditions such as heartburn, gastritis, and ulcers, could work against the bacteria that cause tuberculosi...

New treatments for dry eye disease that deliver lipids to the ocular surface are designed to more closely mimic the important tear film lipid layer at...

A new simple test DiaBetter score  helps predict which people with type 2 diabetes will benefit most from weight loss surgery has been developed by a ...
Bangalore: Strides Shasun Limited announced that it's wholly owned subsidiary Strides Pharma Global Pte. Ltd. has received approval from the United St...

New Delhi: Drug firm Ajanta Pharma said it has launched generic Clonidine Hydrochloride extended-release tablets in the American market after receivin...

Johnson and Johnson's blockbuster multiple myeloma drug Darzalex when added to a standard therapy regimen reduced the risk of disease progressio...
Dehradun: The Government Doon Medical College Hospital was presented a modern Electro Cardio Gram (ECG) machine, on Wednesday, by Bhajan Lal and his f...

New Delhi: With the Supreme Court appointed  4 member committee recommendations on  'ragging' out, the University Grants Commission(UGC), ...

Chennai:  The Madras High Court rejected the submission of the Tamil Nadu Dr MGR Medical University challenging an order allowing a college in Villupu...