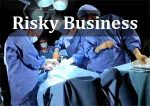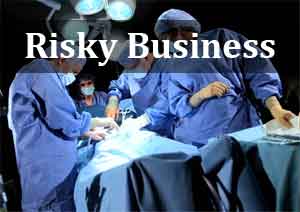 Nothing in all world is more dangerous than sincere ignorance and conscientious irrelevance (anonymous) Very recently, Supreme ...
Read more »
PORTLAND: The American Civil Liberties Union and Planned Parenthood filed a federal lawsuit Wednesday that challenges a Maine restriction common across most of the U.S. that abortions be performed sol...

Berhampur: An amount of Rs 9.76 crore has been sanctioned from the Mukhya Mantri Swastya Seva (MMSS) mission to boost infrastructure and facilities in the city hospital in this south Odisha city. The...

The American Medical Association is opposed to the latest, last-ditch Republican effort to dismantle Obamacare. That's the word Tuesday from the largest association of physicians. In a letter to Se...
Older people who use steroid inhalers for asthma or chronic obstructive pulmonary disease (COPD) are more likely to suffer particular bacterial infect...

Secnidazole is the first single-dose oral treatment for bacterial vaginosis, the most common vaginal infection in women , according to the Centers for...

A new paper-based sensor patch developed by researchers at Binghamton University, State University of New York could allow diabetics to effectively me...
LONDON: A three-pronged man-made antibody, created by French drugmaker Sanofi and U.S. scientists, could offer a new way to treat or prevent HIV, foll...

New Delhi: The medical technology industry has reached out to the government to look at sub-sectoring and sub-categorization of medical devices on the...

New Delhi: Drug firm Strides Shasun on Wednesday said it has received approval from the United States health regulator for generic Omega-3-acid ethyl ...
Panaji: The Rs 350 crore super specialty block construction on the premises of Goa Medical College (GMC) and Hospital, Bambolim finally made a headway...

New Delhi: The  Third round of counselling is being sought from the Supreme Court for medical and surgical courses across the country by a doctor Sent...

Mumbai:   The first-ever centralized admission process, conducted by the Centre-over, leaves behind one of every three sought-after super specialty se...