Xience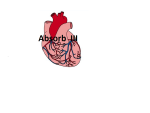 CARDIOLOGY UPDATES ABSORB III TRIAL- Everolimus-eluting bioresorbable scaffolds for CAD proven to be only non-inferior to Xience stent. The ful...
A novel dissolving heart stent developed by Abbott Laboratories proved comparably safe and effective as its market-leading Xience stent in a large, la...
Featured Jobs
Opinion Polls
Should Government Doctors be allowed to do Private Practice?