1.5 lakh wellness centres to be set up under Ayushman Bharat: MoS for Health Ashwini Kumar Choubey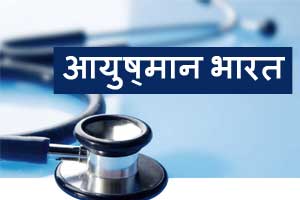 Bihar: Nearly 1.5 lakh health and wellness centres will be set up across the country under the Ayushman Bharat scheme, benefitting about 550 million people, Union Minister of State for Health Ashwini Kumar Choubey said here on Saturday.

The minister, who is also the local MP, was speaking after the inauguration of the first two health and wellness centres, set up under the scheme, in Bihar - one in Buxar town and the other in Nawanagar panchayat.

He said these centres were being set up at panchayat level as the scheme intends to bring medical facilities to the remotest villages.

These centres would be equipped with facilities like telemedicine which would enable patients to get advice from specialists without having to travel away from home.

Other facilities to be offered at these health and wellness centres include obstetrics, dentistry, psychiatry, geriatrics and diagnosis of ailments like blood pressure, diabetes and common types of cancer, a release quoted Choubey as saying.

Yoga lessons will also be offered in the vicinity of these centres so that people get a chance to incorporate the discipline into their lifestyle, he added.


Medical Dialogues team recently reported that The National Health Agency (NHA), the apex body implementing the Ayushman Bharat — National Health Protection Mission (AB-NHPM), has launched a website and a helpline number to help prospective beneficiaries check if their name is there in the final list. The ambitious insurance scheme Pradhan Mantri Jan Arogya Yojana (PM JAY) which aims to provide a coverage of Rs 5 lakh per family annually and benefit more than 10 crore poor families will be rolled out from Jharkhand on September 23 by Prime Minister Narendra Modi.