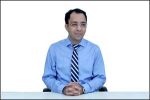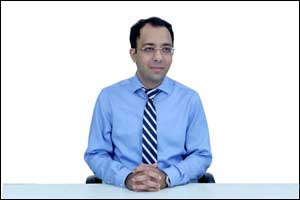 With the NEET PG exam round the corner, students are indeed getting a lot of goosebumps. Not only are there strong jitters regardi...
Read more »
Hyderabad:  Hyderabad-based MaxiVision Super Specialty Eye Hospitals Founder Dr. Kasu Prasad Reddy has been conferred with prestigious ICL award for achieving the highest landmark in ICL surgeries in...

New Delhi: The IMA, in collaboration with National Neonatology Forum and Indian Academy of Pediatrics, issued guidelines on "fetal viability" in the backdrop of a case in which a premature newborn wa...

New Delhi: India and Morocco signed a Memorandum of Understanding (MoU) for enhanced cooperation in the health sector, here. Union Minister for Health & Family Welfare J P Nadda and Dr. Abdelkade...
According to a new study, all febrile patients must be tested for both malaria and dengue in order to avoid a chance of missing other diseases in case...

After heart surgery around a third of people has atrial fibrillation, an abnormal heart rhythm, which impedes their recovery and lengthens hospital st...

How do you unwind before bedtime? If your answer involves Facebook and Netflix, you are actively reducing your chance of a good night's sleep. A...
Mumbai: In a move to curb the price of glucostrips more than 15,000 people have signed an online petition seeking a reduction in the cost of glucostri...

FRANKFURT: Siemens said it has agreed to buy Luxembourg-based Fast Track Diagnostics to boost its molecular-testing offering, one of the areas it is k...

U.S. drugmaker Pfizer Inc said on Thursday the U.S. Food and Drug Administration (FDA) approved two doses of its drug Xeljanz for treatment of a joint...
Chandigarh: Biomedical waste generated at the PGIMER, landing in the hands of unscrupulous scrap dealers, with the possible alleged connivance of staf...

Jammu: Jammu and Kashmir Chief Minister Mehbooba Mufti sought the extension of NEET (PG)-2018 centres in respect of dental graduates taking the NEET (...

Chandigarh: Union minister Harsimrat Kaur Badal asked Punjab Chief Minister Amarinder Singh to expedite grant of requisite no objection certificates (...