100 patients benefited under kidney transplant scheme at JIPMER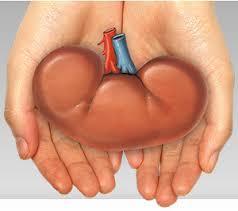 Puducherry  :  A total of 100 patients benefited under kidney transplant programme operated by the Centrally sponsored JIPMER here since 2013.
A release from the institute said today out of them, 51 patients received kidneys harvested from brain dead patients.
In addition to this, the institute had received three kidneys from the Pondicherry Institute of Medical Sciences (a private institution) under a scheme of sharing of organs, the release said JIPMER had performed transplant of 540 corneas harvested from dead donors.
The institute is currently celebratingorgan donation week and a series of activities would be launched on national Organ Donation Day slated for November 27 to generate awareness on organ donations among the staff of the institute and the public at large.
JIPMER also offers facility for pledging organs by the public and relevant forms for pledging the organs can be downloaded from the institute's website, JIPMER Director S.C.Parija said and added that a donor card would be handed over to those coming forward to donate organs.