10000 Beds, 71 Hospitals: Apollo hospitals group Celebrates 35 years of healing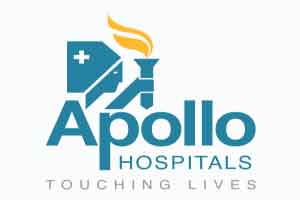 As Asia's largest healthcare group, Apollo Hospitals directly employs over 65000 people today, not counting the indirect staff.
National: The Apollo Hospitals Group marked its 35th year of caring for and healing India. With over 10,000 beds across 71 hospitals in 24 locations, the group has touched over 150 million lives in its 35 years of service
Set up in 1983, the flagship of Apollo Hospitals Enterprise Ltd, Apollo Hospitals, Chennai was the first corporate hospital in the country to pioneer affordable healthcare of international standards bringing it within the reach of every individual. Today, the Apollo Hospitals Group carries forward this legacy of world-class healthcare, education and research, combining modern clinical science with centuries-old traditions of care and warmth.
Speaking about the beginnings of India's first multispecialty chain of hospitals, Dr. Prathap C Reddy, Executive Chairman, Apollo Hospitals Group said, "A seed which was sown 35 years ago has today given birth to an industry. A decision spurred by the death of a young man who could not afford to go abroad for a bypass surgery, led to my crusade for setting up a world-class healthcare facility in the country. I succeeded after persevering and my vision to ensure that no Indian would have to travel abroad for advanced treatment options came true. The hospital from the first day redefined the standards of healthcare and focused on superior clinical outcomes delivered with care and compassion at one-tenth of the international cost"
The Indian hospital sector is expected to grow to US$133 bn by 2023 from the US$62 bn. at present. Commenting on the potential for growth, Dr. Prathap C. Reddy said, "Today the private sector accounts for 74% of the healthcare sector and provides gainful employment to more than 5 million individuals. With state of the art facilities, doctors are motivated to stay and work in India with the number of doctors going abroad dropping by 85% in the last decade."
As Asia's largest and most trusted healthcare group, Apollo Hospitals directly employs over 65000 people today, not counting the indirect staff.
Apollo Hospitals has taken the lead in health education and transformed nursing from avocation into a profession. Apollo Hospitals has helped spawn a new breed of confident, skilled nurses with 13 Colleges of Nursing, employing 11,000 nurses and introducing super-specialised nursing, to perfecting the art of ICU nursing. Apollo Hospitals has also worked on building specialised healthcare management talent.
Apollo Hospitals designed and delivered India's first Master Health Check, and since then, has completed over 16 million preventive health-checks. Apollo Pharmacies has grown into the largest organised pharmacy chain in India, with over 3000 retail pharmacies.
Dr. Preetha Reddy, Executive Vice Chairperson, AHEL said, "The genesis lies in one man's belief and conviction, making over 50 trips to Delhi to convince the Government of the day that we had the potential to set up a world class hospital and deliver the best clinical service in India. The celebration today is an opportunity to reflect on our legacy and journey, to recommit and rededicate ourselves to the service of our patients as we ready for India's next big leap in healthcare."
Ms. Suneeta Reddy, Managing Director, AHEL said, "While Apollo Hospitals has been run as a corporate hospital, with accountability to its stakeholders including patients, doctors and shareholders, every action of ours, every idea, every innovation, has helped to benefit the healthcare sector as a whole. We are proud to have transformed the healthcare sector. From the first coronary artery stenting to the first multi-organ transplant, from the first successful paediatric liver transplant to the first percutaneous TAVI, we are proud that Apollo Hospitals has been home to many firsts*!"
As the healthcare sector is witnessing a digital transformation, Apollo Hospitals has been at the forefront of this movement. Ms. Sangita Reddy, Executive Director, AHEL added, "From Tele-medicine to payor-led healthcare models like Aragonda 1 Rupee a Day insurance, from a Universal Patient ID and Electronic Health Records to Digital Health Lockers, Apollo has truly democratised healthcare. And now, we are working on projects in Artificial Intelligence and Predictive Analytics, the next frontier to take ahead our vision of #PatientFirst."