13 Odisha hospitals bag DMET nod to carry out organ harvesting, details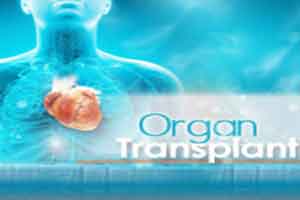 Bhubaneshwar:
Directorate of Medical Education and Training (DMET) has approved 13 hospitals in Odisha for the Cadaveric organ transplant, thereby permitting them to harvest organs from the deceased persons.
Organ harvesting is a surgical procedure that removes organs or tissues for reuse, typically for organ transplantation. In India, organ harvesting is governed by Transplant of Human Organs Act, 1994 only the selected notified hospitals are permitted to harvest organs from patients that have been declared brain dead.
The cadaveric donation comprises organ donation—that is, taking organs (heart, lungs, kidneys, liver, pancreas) from brain dead people, as well as tissue donation, meaning taking tissues (skin, corneas, tendons, bone) from brain dead as well as heart dead people.
On Wednesday, 13 hospitals in the state of Odisha recieved approval from DMET to be notified as organ harvesting centres. DMET approved seven hospitals for the transplantation of the kidney and eyes while eight hospitals got approved for the transplantation of eyes only.
"This was the last of the series of steps needed to harvest the organs from brain dead people as per the provisions of the Transplant of Human Organs Act, 1994," a senior government official told
TOI
.
Odisha State Organ and Transplant Organization will coordinate with the regional organ and transplant organization, Kolkata for transplantation of cadaver organs other than kidneys and eyes.
The cadaver program is functioning from SCM Medical College and Hospital.
The list of hospitals as reported by
Orrisa Post
that got approved by DMET as organ harvesting centres includes:


SCB Medical College and Hospital, Cuttack, has been permitted both renal and corneal transplantation


AMRI Hospitals in Bhubaneshwar has been allowed for renal and corneal transplantation.


Maharaja Krishna Chandra Gajapati Medical College and Hospital has bagged the approval for corneal transplantation


LV Prasad Eye Institute in Bhubaneshwar has also been allowed for corneal transplantation.


Besides above following hospitals in Bhabanewshway have been approved for kidney/renal transplantation


Kalinga Hospital,


CARE Hospitals


Apollo Hospital,


Kalinga Institute of Medical Sciences


Hi-Tech Medical College and Hospital


Read also: Jipmer celebrates first anniversary of cadaveric hand transplantation