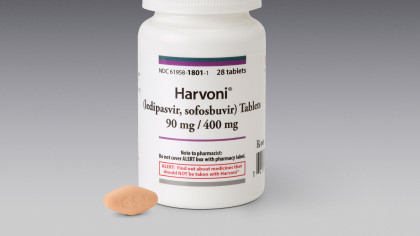 California-based Gilead Sciences, had made the news earlier with its hepatitis C drug, n only  because of its efficacy in treating hepatitis C but also for its shocking price pegged of $1000. It bring the world to a similar shock this year, with an improved version of the drug, and an increased version of its price, now available to $1350. Moreover, its demand seems to be in a surge
Sovaldi, last year's wonder drug, has been pushed aside by a successor called Harvoni, made by the same company, Foster City's Gilead Sciences
High cost, while being a pinching point to the US patients, does not deter them from taking the pill.  The number of prescriptions filled for hepatitis C drugs has more than doubled, from an average of 20,600 a month during the first three months of last year to a monthly average of 48,000 for the same period this year, according to IMS, the agency that collects data on pharmacy prescriptions and sales.
This primarily comes due to the simplicity in the usage of the drug, which is one pill per day.
Hepatitis C is complex, and treatments differ for its subtypes. Patients say it feels like a deep, never-ending fatigue. While the disease advances gradually, it can ultimately destroy the liver, and transplants average $577,000. It's also a public health concern, since it can be transmitted by contact with infected blood, by drug users sharing needles, and sometimes through sexual activity.
0 comment(s) on $1350 for a hepatitis C Pill- Really?