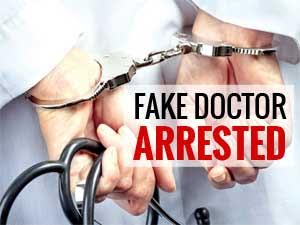 Hazaribag: Fourteen fake doctors were arrested from different areas here, a senior official today said.
Acting on complaints, a raid was conducted on Tuesday and arrested 14 persons, including a woman, who practised as doctors without having medical degree, Deputy Commissioner of Hazaribag Ravi Shankar Shukla said.
Besides, two shop owners were also arrested allegedly for allowing some of these men to practise from their premises, he sais.
The DC also ordered further investigation and assured of stringent action.
0 comment(s) on 14 Fake Doctors Arrested From Hazaribag