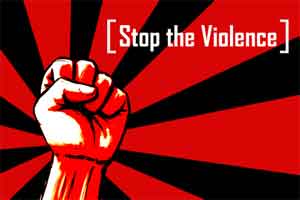 Haldwani: Around 1700 doctors associated with IMA Uttarakhand have declared to go on strike from tomorrow after the assault of their colleague by a mob of more than 50 people in Haldwani.
The incident goes back to thursday night, when a patient, one Ratan Singh Dogra died of  heart attack at the Central Hospital, Haldwani. The patients attendants started blaming the Cardiologist, Dr Pramod Joshi of medical negligence and soon a mob of around 50 people gathered and assaulted the doctor in question.
The doctors of the Kamaon region demanded action against the culprits, but with the inability of police authorities to capture the culprits in question, the doctors working in the region went on strike from Friday. IMA Uttarakhand, has now threatened that if no action is taken till tomorrow, whole of the Uttarakhand State doctors will abstain from working tomorrow, which may extend further if inaction continues.
Speaking to Medical Dialogues, Dr Dipak Dhar , General Secretary IMA Uttarakhand State Branch said, " This kind of behaviour is completely inacceptable. We are going on a one day strike tomorrow, and if no action is done tomorrow as well, we will continue to strike."
Meanwhile, investigation into the case is on but no arrests have been made till now
0 comment(s) on 1700 Doctors of IMA Uttarakhand to strike after assault on Colleague