2 Delhi Doctors booked for death of six year old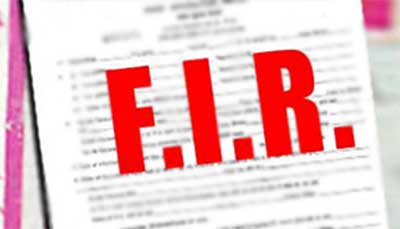 New Delhi: Two doctors of a prominent hospital, RLKC Hospital and Metro Heart Institute  have been booked for the death of minor girl that took place around 6 years ago due to alleged wrong treatment. IANS reports that they have been booked for culpable homicide not amounting to murder following a Delhi Court directions.
The case was filed by Pramod Kumar Choudhary, an employee of New Delhi Municipal Corporation (NDMC), who had alleged that his 10-year-old daughter died due to alleged wrong treatment at the hands of Dr Sunil Sarin and Dr Vivek Kumar of RLKC Hospital and Metro Heart Institute. The hospital, in its defense has clearly denied any medical negligence, adding that the doctors and the hospital have been given a clean chit in this, both from the Delhi Medical Council as well as the Medical Council of India.
Allegations of the deceased's father 
The incident goes back to year 2011 when the minor, Ritu, was admitted in the hospital for treatment of viral fever.
"Dr Sarin told me she was suffering from dengue despite the fact that her platelet count was 2.1 lakh. They did not even diagnose her disease and gave some medicines that led to multiple organ failure," the father alleged.
"The wrong treatment was first pointed out by senior RML Hospital doctors. On that basis, we complained to hospital management against two doctors but it did not take action and instead gave them a clean chit after so-called internal inquiry," he further added.
"I filed over 100 Right to Information applications at top hospitals, including Safdarjung Hospital and All India Institutes of Medical Sciences to know about the medicines given to dengue or viral fever patients. I found that medicines given to my daughter by these two doctors were entirely different," Pramod Kumar claimed.
"We produced RTI replies and diagnosis/treatment done by the RLKC Hospital doctors in court. The medicines given to Ritu were banned worldwide by the World Health Organisation. Such medicines badly affected her kidneys and other vital organs, leading to her death," he said.
"Five days later, when her condition deteriorated, she was referred to the Ram Manohar Lohiya Hospital on October 26, 2011, where she succumbed to multiple organ failure. Since the RLKC Hospital and Metro Heart Institute was on the NDMC panel list, it issues a bill of huge amount knowing well that the bill would be cleared by the civic agency," Pramod Kumar said.
The NDMC stopped bill payment citing wrong treatment and removed RLKC Hospital and Metro Heart Institute from its panel.
Now after the court directions, FIR has been booked
"After directions from a Tis Hazari court to book Dr Sarin and Dr Kumar, police registered a First Information Report (FIR) on November 17 against them. The court directed police to book the hospital authorities, who charged a hefty sum for treatment, for a culpable act done by several persons in furtherance of common intent, cheating, forgery for purpose of cheating, and using as genuine a forged document," a police officer said.
"We are waiting for documents and reports from the Delhi Medical Council and will take action against both the doctors accordingly," the officer added.
The case was registered under the Indian Penal Code provisions in Ranjit Nagar police station.
Hospital Response
Medical Dialogues team contacted Metro Hospital, which released the following official statement





​Baby Reetu was admitted in RLKC Hospital in 2011 under the treatment of Dr. Sunil Sareen, Pediatrician. Patient was admitted for 4-5 (DOA 21/10/2011, DOD 25/10/2011) days including ICU care for dengue and subsequently Discharged On Request to Dr RML Hospital where the child expired. The patient was of NDMC panel. The father of the child had filed a complaint to the Ranjit Nagar Police station.

The police referred the case to Delhi Medical council for seeking medical opinion on cause of death. Delhi Medical council had examined the case thoroughly and passed an order on 22nd Aug 2013 stating no medical negligence can be attributed on the part of the doctors in the treatment administered to the child. The father of the child further filed a similar case with Medical council of India which was again thoroughly investigated by their Ethics committee and passed an order 11 Nov 14 upholding the order of Delhi Medical council.






 The NDMC through their Welfare officer also filed an FIR accusing hospital for overcharging and also filed a case in District & Sessions court, Delhi.The total bill was of less than Rs. 15000/- (14,497/-)including ICU Charges. The matter was investigated by the concerned Police official and the bill was found to be correct and amount was not found to be inflated. The closure report was submitted to Hon'ble court. The Hon'ble court accepted the closure report vide its order dated 7th Apr 2016 to which complainant did not object. That is all on record. It is pertinent to mention that all aspects of the case medical and financial have been thoroughly investigated by competent authorities  and relevant orders to this effect are passed exonerating the doctors/hospital for any financial or medical negligence.