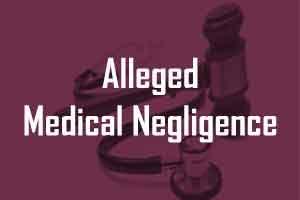 BENGALURU: The Bengaluru police have booked the two neurosurgeons of Vydehi Institute of Medical Sciences and Research Centre, Whitefield after a patient filed a complaint with them stating that a part of the skull has been missing after his brain surgery.
A Complaint was filed by the mother of a neurosurgery patient who in her complaint stated that patient Manjunath was suffering from a serious headache and was admitted to Vydehi Hospital for treatment on February 2, 2017. After diagnosing the cause of a headache that doctors informed his family that he had a blood clot in the brain and he required an immediate surgery to save his life,
TOI reports that the complainant further added while before conducting the surgery the doctors informed the family the top right part of the patient's skull bone flap would have to be removed but later will be grafted back after the patient heals
However, when the patient and his mother went back to the hospital for the post-surgery treatment and replacement/grafting of the skull flap, the doctors informed them that the part had been thrown into a dustbin, the patient's family alleged.
However, Dr B Guruprasad told TOI that the patient's family had not understood the procedures despite being clearly told the part cannot be replaced.
It is reported that an FIR was registered on February 2 under Section 338 (Causing grievous hurt by act endangering life or personal safety of others) of IPC. "We have sought supporting documents from the complainant about the allegations. We will summon or question the accused once we find a prima facie case against them during our probe," an officer informed.
Police have registered the case against Dr B Guruprasad and Dr Rajesh R Raykar based on a complaint filed by patient Manjunath V's mother, Rukminiyamma, from Chikkamagaluru.
4 comment(s) on 2 neurosurgeons booked after patient's skull bone flap goes missing after surgery