25 Homeopathy practitioners under FDA lens for storing vast amount of allopathic medicines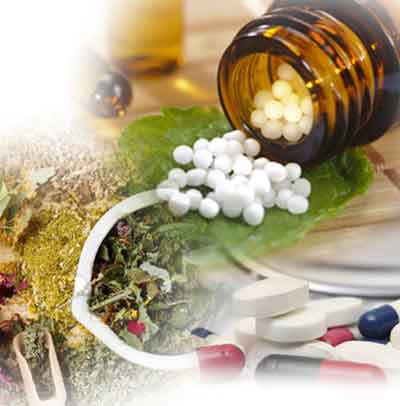 Thane: 25 homeopathy practitioners have come under the radar of Maharashtra Food and Drug Administration (FDA) on account of storing allopathic medicines in large quantities.
TOI reports that the Maharashtra Food and Drug Administration has sent letters to around 25 homeopaths asking them to explain their large stocks of allopathic drugs.
The matter revealed after an audit of bills that was conducted in March when the drug regulator had come across several "big" purchases of allopathic medicines by homeopathy practitioners from wholesalers.
Consequent to the audit, the Thane branch of FDA asked the Homeopathic practitioners regarding the purchase of alternative medicine, how they were stored and dispensed.
A senior official of FDA informed the TOI that the exercise is unlikely to be extended beyond Dombivli, for now.
Another FDA official told the daily that the storage of these crosspathy medicines was against the norms of the Drugs and Cosmetics Act. The homeopathy practitioners were found handing out loose medicines.
The official stated, "We were surprised to find homeopaths storing allopathy drugs in such huge quantities. There was anything between four and 10 bills for each doctor. Dombivli is not a village. There are 400 chemists, so what is the need to store medicines?"
"Some also store injectables and steroids without following storage conditions," the official further added.
He further informed that the exercise was also meant to check if wholesalers were fudging records.
The practice of homeopathy practitioners storing or dispensing allopathic drugs is allegedly rampant in the state however it is allegedly being overlooked due to factors ranging from shortage of MBBS practitioners to state's empathic stance towards crosspathy. Under the Drugs and Cosmetics Act homeopathy practitioners cannot store or dispense allopathic drugs.
As per the Indian Medical Council Act, 1956 Medicines means Modern medicines the medicine means modern scientific medicine for all its branches and includes surgery, and same is entirely different from the Indian Medicine and only a person who possess the qualification enumerated in the first schedule of this order which have been recognized and entitled to be enrolled on any State register, can only practice.
Read Also: Only Allopaths can prescribe Modern Medicines – Allahabad High Court