32 thalassemia hit kids contracting HIV: Case closed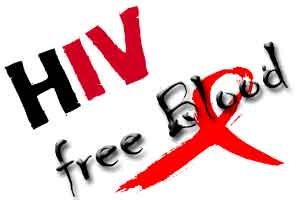 Ahmedabad: A CBI court closed a case of criminal culpability against a BJP MLA, his blood bank officials and those of Junagadh civil hospital, where 32 thalassemia-hit children had allegedly contracted HIV in 2011 after transfusion of blood supplied from the MLAs blood bank.
Special CBI Judge N J Nayee ordered closure of the case accepting the CBIs report which reiterated that it cannot be proved that the children contracted HIV due to blood transfusion at the hospital.
In its closure report, filed after probing the matter for a second time, the CBI said no cognisable offence can be made against 14 suspects, including sitting MLA Mahendra Mashru who runs Sarvodaya blood bank and the doctors of Junagadh civil hospital.
Concurring with the CBIs findings, the court said no cognisable offence can be made against the suspects.
The agency had filed its closure report first in 2014 on the same ground, but the court had ordered further probe after the parents filed protest petition through their lawyer Paresh Waghela.
The court in its order today said that based on the CBI report, no cognisable offence can be made and at best a departmental inquiry can be initiated against the hospital doctors and other staffers.
The CBI was ordered to probe the case by the Gujarat High Court in June 2012 on a plea by the parents of some of the 32 ill-fated children, suffering from thalassemia. The children were found to be HIV positive after they had blood transfusion at the Junagadh civil hospital in September 2011. Six of the children had died later.
The parents alleged that the doctors from the hospital and officials of Sarvodaya blood bank, ran under the patronage of MLA Mashru, were responsible for the criminal negligence.
As local police refused to register an FIR, the parents had approached the high court.
On their plea, the high court had earlier ordered police to register an FIR in the case and had ordered probe into it by an IPS officer.
The court then ordered probe by the central agency on a plea by parents, filed through advocate Girish Das.