................................ Advertisement ................................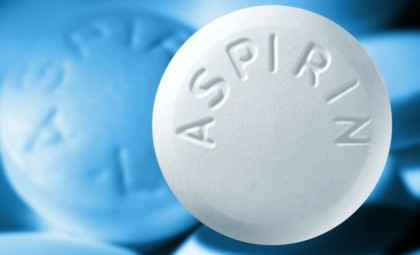 A single shot of tablet of 325 mg of Aspirin at the time of onset of Acute Myocardial Infarction (AMI) can reduce mortality by 30%
This was the take home message put forward by leading Cardiologists speaking at the annual conference of Delhi Medical Association, recently held at New Delhi. The cardiologists organised a special session for general practitioners in the city to train them in tackling emergency situation of heart attack ( Myocardial Infarction)
Highlighting the importance of Aspirin as an emergency measure in treatment of MI, Dr Safal, Assistant Professor, GB Pant Hospital said, " Repeated researches have shown that  ASPRIN, if taken immediately with the onset of chest pain decreases the incidence of mortality in heart attack by 30% . It is important to note that  this 325 mg Asprin should be immediately chewed but not swallowed, which will stabilize the impending heart attack at the earliest. The other medicine which should also be shallowed is 300mg of clopidogrel and the patient should be referred immediately for opening of the blocked artery by medicine or angioplasty."
Dr Prem Aggarwal , Senior Cardiologist and a researcher in AMI highlighted the importance of patient, its family and the general practitioner giving utmost important to time management in cases of Chest pain. "Most of the patients with chest pain delay their own treatment by undermining the importance of the chest pain as a first symptoms of the acute heart attack. The retroesternal chest pain and its equivalent like heaviness, burning, breathlessness, perspiration if happening to a patient who is high risk for coronary artery disease should never take it like GAS and should always think about heart attack until unless proved otherwise. An urgent ECG must be done maximum within 30 minutes of the onset of chest pain and if there is ST Elevation, the patient should immediately be referred for reperfusion," he said.
"The treatment of AMI is extremely deficient in the whole country especially in semi urban and remote areas. The new developments in the management of AMI  are needed to be incorporated into the knowledge base as well as practicing attitude and procedures within the country. It is important that doctors, especially general practitioners, who are generally the first point of contact in case of MI, be  equipped and knowledgeable to provide life saving emergency care to the patient, before referring it to a higher centre," said Dr Rakesh Gupta, President, Delhi Medical Association
................................ Advertisement ................................
Meghna A Singhania is the founder and Editor-in-Chief at Medical Dialogues. An Economics graduate from Delhi University and a post graduate from London School of Economics and Political Science, her key research interest lies in health economics, and policy making in health and medical sector in the country.
She can be contacted at meghna@medicaldialogues.in.
Contact no. 011-43720751
................................ Advertisement ................................
0 comment(s) on 325 mg of Aspirin at the time of heart attack can reduce mortality by 30 pc: Experts