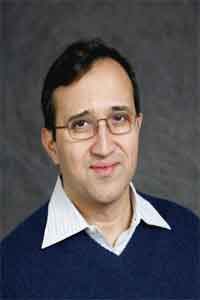 Nikhil Dhurandhar, who is president of the Obesity Society has based his research on adenovirus 36, which causes obesity but also releases a protein that reduces the blood sugar level
An Indian-American doctor, Dr Nikhil Dhurandhar has been awarded a $3 million grant to continue his research for treatment of diabetes. Dhurandhar research is a paradoxical situation in itself; it is based on an adenovirus 36 which causes obesity in humans, yet release a protein that reduces the glucose level in the blood.
Dhurandhar first made this interesting observation years ago in rodents while researching how the virus causes obesity. A protein was isolated from the virus that is responsible for reducing blood sugar, and eventually tested on diabetic cells and animals. The result was conclusive, with the protein leading to a marked improvement in diabetes.
The next step was to focus to develop a drug that could be tested on humans and Dhurandhar currently holds a number of patents for his work on adenovirus 36.
Dhurandhar, who is president of the Obesity Society, has been studying viral obesity for years, which he started when he was a physician in India focusing on patients with obesity.
0 comment(s) on $3million grant for Diabetes Research to an Indian American doctor, Nikhil Dhurandhar