43 year old dies after Hair Restoration Surgery, Dermatologist under radar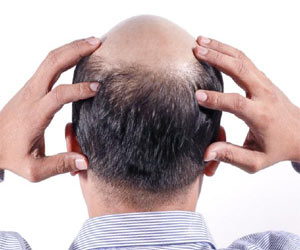 Mumbai: A rare case of death following a hair transplant surgery was recently reported from Mumbai causing a city-based dermatologist to come under the radar.  A city-based dermatologist is now under the radar as a businessman died two days after availing  Hair Restoration Surgery (HRS) from his clinic. The matter has been forwarded to the expert committee, therefore, no complaint of negligence has been registered.
A 43- year old businessman Shrawan Kumar Chaudhary from Mumbai underwent hair
transplant
surgery Chinchpokli clinic last week and soon after became sick. He was admitted to Hiranandani Hospital in Powai on Friday with complaints of breathlessness and swelling on the face and throat. He died on Saturday and the post-mortem was conducted at Rajawadi Hospital. The doctors sent his viscera and organs for further analysis. The primary observation report revealed that he had symptoms of anaphylaxis, a severe allergic reaction, and suffered multi-organ failure.
An accidental report was filed regarding the case at Saki Naka police station.
Read Also: MBBS Medico Death After Hair Transplant : Clinical Establishment Act will regulate pvt clinics, Govt Tells Court
The incident immediately brought the dermatologist in question and Association of Hair Restoration Surgeons (AHRS) began its inquiries related to the case.
Dr Anil Garg, honorary secretary, AHRS told The Hindu, "We will issue a show cause notice to the doctor concerned to understand what exactly went wrong."
"The clinic was run by a dermatologist who has been carrying out the procedure for several years. The complications can be because of medication, unskilled and unqualified people, unhygienic clinics, infected instruments or an underlying condition of the person undergoing the transplant," he further added.
The dermatologist told to the police team that Chaudhary insisted on getting 9,250 hair grafts in one sitting but developed complications after 3,700 grafts and he also went through all standard preventive checks before the transplant.
A spokesperson from the Association of Aesthetic Plastic Surgeons told the TOI, "Patients often try to pressure doctors to cover large areas in one sitting. We do not plan more than 2500-3000 grafts in one sitting and make sure it is completed in 6-8 hours. Prolonged time and extended anaesthesia can compound problems."
"We have qualified but untrained people performing transplants. Homoeopaths, dentists and technicians with some experience start performing hair transplants, who may find it difficult to deal with complications," the dermatologist in question further told TOI.
"Number of hours depend on individual's capacity and may not pose a direct risk to life unless the surgery is not done in sterile condition. Individual surgeons can do around 2,000 grafts in one sitting, those with more teams can do up to 4,000," he further added.
The Deputy Commissioner of Police, Zone X, N.D. Reddy, told The Hindu, "The family is yet to approach us with a complaint. A First Information Report can be registered only after a committee of doctors from JJ Hospital establishes medical negligence."