45 people affected by diarrhoea in two Odisha villages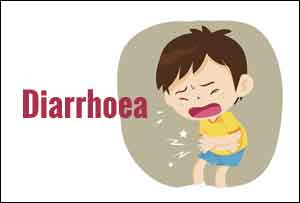 Berhampur: At least 45 people are affected by diarrhoea in two villages of Ganjam and Kandhamal districts of Odisha, health officials said today. Medical teams have been rushed to Sabarapalli village in Ganjam district and Ghumara village in Kandhamal district and the water-borne disease has not claimed any life in the two villages, they said.
While at least 22 people were affected at Sabarpalli, 23 were taken ill at Ghumara, they said.
 "The disease was reported at Sabarapalli on Sunday after villagers took cooked food in a community feast," said Chief District Medical Officer (CDMO), Ganjam, R Jagadesh Patnaik.
Use of contaminated water from a pond, which is lying unused for some years, was suspected to have led to the disease, he said.
Medical teams from the community health centre (CHC) at Adapada and Berhampur rushed to the village. "They will bring samples of stool and blood from the patients and collect water from the village for laboratory tests," he said.
The CDMO ruled out any death due to diarrhoea in the village.
"The situation in the village is under control. The condition of the patients who received treatment at the CHC, Adapada, is also good," Patnaik said. Kandhamal CDMO Sapneswar Gadanaik said, the cause of the outbreak of the water-borne disease at Ghumara was yet to be ascertained.
The exact cause will be known after analysing samples of blood and stool of patients, he said.
He said 18 people of the village were admitted to CHC at Tumudibandh on Monday and they were recovering fast. The CDMO said no death was reported due to the disease at Ghumara.