476 Medical colleges in India, 52,646 MBBS Admissions done in 2017-18: NHP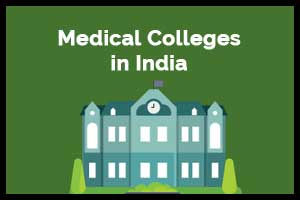 New Delhi: Health infrastructure is an important indicator for understanding the health care delivery provisions and welfare mechanism in a country. The recently released National Health Profile 2018 (NHP)-2018 prepared by the Central Bureau of Health Intelligence (CBHI) and released by the Union Health Minister, has summarised the healthcare infrastructure in the country.


The document divides health Health infrastructure into educational infrastructure and service infrastructure. Educational infrastructure provides details of medical colleges, students admitted to M.B.B.S. course, post graduate degree/diploma in medical and dental colleges, admissions to BDS & MDS courses, AYUSH Ins tutes, nursing courses and paramedical courses. Service infrastructure in health includes details of allopathic hospitals, hospital beds, Indian System of Medicine & Homeopathy hospitals, sub centers, PHC, CHC, blood banks, eye banks, and mental hospitals.

Important observations revealed by the NHP 2018 include




Medical education infrastructures in the country have shown rapid growth during the last 26 years. The country has 476 medical colleges, 313 Dental Colleges for BDS & 249 Dental Colleges for MDS. There has been a total admission of 52,646 in 462 Medical Colleges and 27,060 in BDS and 6,233 in MDS during 2017-18


 India has 3,215 Institutions producing 1,29,926 General Nurse Midwives annually and 777 colleges for Pharmacy (Diploma) with an intake capacity of 46795 as on 31st October, 2017


 There are 23,582 hospitals having 7,10,761 beds in the country. 19,810 hospitals are in rural area with 2,79,588 beds and 3,772 hospital are in Urban area with 43,1,173 beds


 Medical care facili es under AYUSH by management status i.e. dispensaries & hospitals are 27,698 and 3,943 respec vely as on 1.4.2017.


 Health-care is the right of every individual. 60% of popula on of India is rural popula on. A majority of 700 million people lives in rural areas and to cater their health needs, there are 1,56,231 Sub Centres, 25,650 Primary Health Centres and 5,624 Community Health Centres in India as on 31st March 2017 .


 Total no. of licensed Blood Banks in the Country as on June, 2017 is 2903.


 The Central Government Health Scheme (CGHS) was started under the Ministry of Health and Family Welfare in 1954 with the objec ve of providing comprehensive medical care facili es to Central Government employees, pensioners and their dependents residing in CGHS covered ci es. At present, CGHS has health facili es in 37 ci es having 287 Allopathic Dispensaries and 85 AYUSH Dispensaries in the Country with 10,82,913 registered cards/ families.


 Public insurance companies had a higher share of coverage and premium for all types of health insurance policies, except family oater policies including individual policies.


 Compared to countries that have either Universal Health Coverage or moving towards it, India's per capita public spending on health is low.




State/UTwise List of Medical Colleges in India with their Admission Capacity,No.of Beds attached in the Hospital


| | | | | |
| --- | --- | --- | --- | --- |
| Sno | State | No Of Medical Colleges | MBBS Seats | NO of Beds attached to Medical college |
| 1 | Andaman And Nicobar Islands | 1 | 100 | 460 |
| 2 | Andhra pradesh | 31 | 4450 | 20410 |
| 3 | Assam | 6 | 726 | 5653 |
| 4 | Bihar | 13 | 1350 | 7167 |
| 5 | Chandigarh | 1 | 100 | NA |
| 6 | Chattisgarh | 10 | 950 | 5139 |
| 7 | Delhi | 9 | 1050 | 9471 |
| 8 | Goa | 1 | 150 | 1152 |
| 9 | Gujrat | 24 | 3830 | 16375 |
| 10 | Haryana | 11 | 1000 | 4223 |
| 11 | Himachal Pradesh | 6 | 650 | 2028 |
| 12 | Jammu and Kashmir | 4 | 500 | 5595 |
| 13 | Jharkhand | 3 | 300 | 2514 |
| 14 | Karnataka | 57 | 8695 | 42656 |
| 15 | Kerala | 34 | 3450 | 22307 |
| 16 | Madhya Pradesh | 19 | 2100 | 13164 |
| 17 | Maharashtra | 50 | 6970 | NA |
| 18 | Manipur | 2 | 200 | NA |
| 19 | Meghalaya | 1 | 50 | NA |
| 20 | Odisha | 10 | 1350 | 6922 |
| 21 | Puducherry | 9 | 1400 | 7630 |
| 22 | Punjab | 8 | 1125 | 6470 |
| 23 | Rajasthan | 17 | 2400 | 15061 |
| 24 | Sikkim | 1 | 50 | 650 |
| 25 | Tamil Nadu | 49 | 6400 | 38741 |
| 26 | Telangana | 25 | 3200 | 13693 |
| 27 | Tripura | 2 | 200 | 1195 |
| 28 | Uttar Pradesh | 47 | 5124 | 25065 |
| 29 | Uttarakhand | 7 | 900 | 3300 |
| 30 | West Bengal | 18 | 2300 | 16108 |
| 31 | Total | 476 | 61070 | 293149 |