49 more mohalla clinics opened in Delhi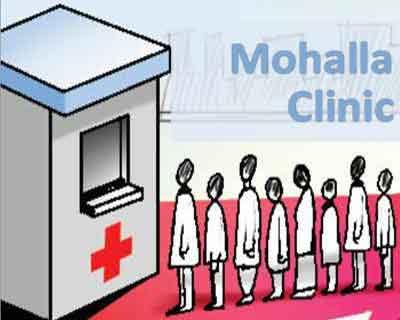 New Delhi: Delhi Health Minister Satyendar Jain inaugurated a polyclinic, a primary health centre where specialists are available for consultation, in Rani Bagh while 49 mohalla clinics were also thrown open to the public.
The AAP government plans to start 150 polyclinics and 1,000 mohalla clinics by the year-end, he said addressing the public in northwest Delhis Rani Bagh.
"These polyclinics are mini-hospitals. Here one can get specialists of surgery, paediatrics, orthpaedics and also all kinds of test facilities and medicines will be available.
 "It is just that one cannot be admitted here. For that one will have to go to a hospital," he said.
"We are also adding more beds to existing hospitals. For example, Bhagvan Mahavir hospital which has 200 beds at present is going to have 600 more beds," the Minister said.