5 get infection after cataract surgery AIIMS Raipur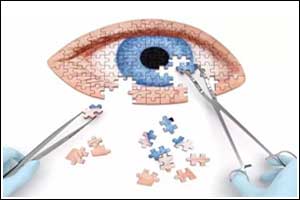 Raipur: Five elderly people, who underwent cataract surgery at a government hospital here, were referred to a private hospital after they developed an infection in their operated eye, an official said today.

All of them were operated on April 5 at the All India Institute of Medical Sciences (AIIMS), Raipur.

They later developed an infection and were shifted to MGM Hospital here, Dr Ajay Dani, medical superintendent of AIIMS Raipur, told PTI.

The patients were identified asKushal Singh (58), Manvendra Banwal (67), Ramkishan Soni (67), Tilakram Kothare (69) and Yogesh Kumar Pandey (67), he said.

On April 6, when traces of infection were found in the operated eye of the patients,all primary corrective measures were immediately performed on them, Dani said.

As per a report of the ophthalmology department of the institute, three of them have shown signs of improvement and their infection has reduced to a great extent, he said.

They were shifted to MGM Hospital as a precautionary measure as AIIMS does not have facilities for sophisticated operations like vitreous surgery which will be performed on the patients if required, Dani said.

Consultants from AIIMS, Central government-run medical facility, were accompanying the patients, he added.

The cultures of drugs used and samples from the operation theatre, where the surgeries were performed, were sent for examination, the doctor said.

A committee will also be constituted to find out the cause behind the incident and further action will be taken accordingly, he added.

Meanwhile, some Congress workers protested outside AIIMS, accusing doctors of negligence.

In February, 27 people lost vision in one eye after they underwent cataract surgery at a private hospital in Chhattisgarh's Rajnandgaon district.