5 ICU Patients die due Disruption in power supply at Govt Rajaji Hospital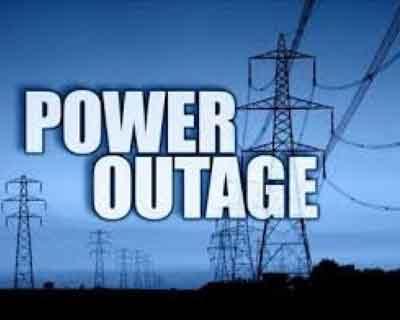 Madurai: Disruption in power supply allegedly left five patients,
who were in the ICU on ventilator, dead at Government Rajaji Hospital.
However, hospital authorities Dean Vanitha said that it was a sheer coincidence that the electricity supply was disrupted at that time.
"The three patients who were in the ICU died of natural causes on Tuesday night. They had developed cardiac problems - common in the case of severe head injuries," the hospital's dean K Vanitha told IANS
"It is true that there was a power cut in Madurai yesterday (Tuesday) evening and the hospital's diesel power generator failed to kick in immediately. But all the three patients were on ventilators which were connected to batteries having power back-up of two hours," she said.
Dr Vanitha stated that the ventilators and its battery power back-up were working well and hence the deaths was not due to disruption in the supply of oxygen due to lack of power.
Read Also: Medical complications cannot always lead to inference of medical negligence: NCDRC relief to Doctor
"The battery connected to the ventilators were serviced and about eight/nine patients were connected to the ventilators at that point of time... the remaining patients are fine," she said.
On the other hand, relatives of the deceased alleged the ventilators were not working properly and the patients died due to breathlessness owing to lack of oxygen supply.
Refuting the charges, Director (Medical Education) Dr A Edwin Joe said the ventilators were alright as these had built-in batteries.
Asked about the three patients dying within a span of 10-15 minutes, Dr Vanitha said that such things happen in the hospital as there are over 2,000 in-patients and over 10,000 people coming as outpatients daily.
Aggrieved relatives of the patients also staged a dharna.
Read Also: Botched Abortion: Self Proclaimed Ayurveda practitioner arrested after patient's death