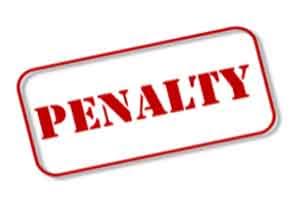 Dehradun: A city-based super speciality hospital has been asked to pay a penalty of Rs 11.82 lakh ( 5 times penalty) by the State Health Department for charging Rs 2.36 lakh from a beneficiary of Atal Ayushman Yojana, which violates the MoU signed between hospital and state government.
The case concerned a lady who went to Shri Mahant Indiresh Hospital to avail benefits under Atal Ayushman Yojana which provides cashless treatments. The hospital asked the patient to pay Rs 2.36 lakh.
She was admitted to the hospital after suffering from a heart ailment. She was discharged from the hospital on January 21 even though she was referred to undergo cardiothoracic and vascular surgery.
Read Also: Uttarakhand: Improper referral of patients to their private hospitals, probe initiates against two doctors
After being discharged from the hospital, the lady's husband protested at on Tehsil District Administration and wrote to the chief minister requesting treatment but did not receive any response.
The condition of the patient further deteriorated and she died without treatment.
The Department conducted an inquiry regarding the matter and found that the payment of Rs 2.36 lakh was asked by the hospital which violated the norms. Therefore, the penalty of Rs 11.82 lakh was imposed on the hospital.
The National Health Mission, Uttarakhand issued an order that stated, "Hence, five times penalty of the amount was suggested, which they have to submit within one week," quotes the TOI.
However, the hospital administration denied the allegation but the family provided all paper records and submitted it to the department.
A senior PRO, Bhupendera Raturi informed the TOI, "The patient was discharged when she got stable and only on family's request. We always adhere to the guidelines and rules to provide best health services."
"This patient was hospitalised under Ayushman Yojna for 10 days and it was not possible to conduct her surgery immediately. It will be wrong to say that she was not given treatment under the scheme. We will present our side of the case," Bhupendera Raturi further added.
Chief Executive President of Atal Ayushman Uttarakhand Yojana, Yugal Kishore Pant told the Jagran that similar behavior was previously observed in the hospital with two other patients. One was given an estimate of Rs 3,95,800 whereas three lakh rupees were taken from the other one.
0 comment(s) on 5 Times penalty- Rs 11.82 lakh imposed on Hospital for charging patient under Ayushman Yojana