50 percent GMC doctors have daytime Sleepiness, 70 percent Sleep Deprived: Study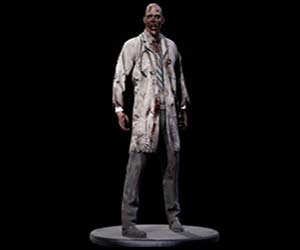 Chandigarh: Extended works hours, duties surpassing 24-36 hours a day, high workload- all these factors seem to be taking a toll on the health of our resident doctors, who amongst other issues of mental health  seem to be also suffering from one primary problem- lack of sleep
A considerable number of resident doctors do not get quality sleep resulting in increased anxiety, stress, and depression among the doctors pointed out a study presented during the 7th Annual Conference of Indian Association of Surgeons for Sleep Apnoea. The conference was held at PGI Chandigarh, from 29th March to 31st March, 2019 recently.
Acute sleep deprivation due to extended work hours has long been a concern among doctors. Physicians are often scheduled to work at long shifts due to which sleep cycle gets disturbed.
Dr Oshine Thomas of Government Medical College, Amritsar, in her study presented at the Conference presented certain statistics from her institute GMC Amritsar. Indian Express quotes some of the results of the study as stating


71.43% of doctors do not get proper sleep a major concern in terms of doctor's and the patient's safety.


53.24 % of resident doctors have day time sleepiness out of which, 46.75 % of doctors have excessive day time sleepiness.


40.26 % resident has mild to moderate anxiety


31.16 %  of resident doctors suffer from depression, of which, 18.18 % suffer from moderate to severe depression.


Read also: 
Stroke patients may experience sustained insomnia problems
Dr Oshine told The Indian Express that poor sleep "Poor sleep results in many health problems, including a higher risk of developing heart disease, irritability, memory lapses, impaired moral judgment, impaired immune system and risk of obesity.''
''There is an urgent need to address anxiety, stress, and depression, among resident doctors through effective intervention. The interventions need to be both at the individual and institutional level,''she added.
The study results are indeed corresponding to the results submitted by various other studies done at various other medical colleges. All the studies indeed point out to overworked resident doctors who themselves suffer from many mental health issues including depression,burnout, suicidal ideations
Read Also: Stress, Depression, Burnout: PGI Medicos facing
alot
Dr Oshine said,''Professional counseling services for resident doctors will help in taking a step forward in managing stress, anxiety, and depression. Social stigma associated with counseling can be eliminated with awareness. Understanding the potential impacts of fatigue on residents physicians' performance can help in optimizing shift schedule, thereby reducing the risk to the staff and the patients."
Read also: 
European guideline for the diagnosis and treatment of insomnia