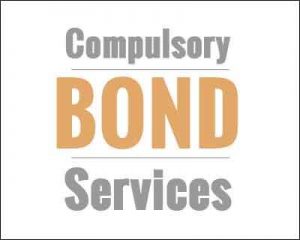 Mumbai: The Bombay High Court has come down heavily on six medical professionals associated with Armed Forces Medical College in Pune (AFMC) for challenging the Bond Service rule of imposing Rs 25 lakh if five-year compulsory service is not provided after completing their courses. TOI reports about the order that came in regard to the petition drafted by the doctors who were admitted to the institute for pursuing their post-graduate medical courses in the academic year 2014-15. At the time of admission, as per the brochure they were required to sign a bond calling 5 years of compulsory service with the armed forces after completion of their courses. As per the norms, the doctors have to pay a bond amount of Rs 25 lakh if they fail to serve in the Short Service Commission of Armed Forces Medical Services for five years after their post graduate course. Objecting to the policy, the doctors filed the petition in 2017. The doctors in the petition claimed that the information brochure had mentioned the bond to be of Rs 5 lakh but during the time of admissions the bond was indicated to be of Rs 25 lakh. Further, the petitioners asserted that in all state and centre run medical colleges; the
bond
is deferred if the students go for super-specialty courses or other higher degree, which was not the case here. The doctors averred that the institute does not encourage any such concession to civilian students who intend for higher education which they claimed to be discriminatory. However, the High Court refused to give any relief to the petitioners on this matter.
Read Also: Bond Service not necessary, MBBS students can go for PG Courses: Maha CET Cell issues notice
In the recent hearing of the case, the court took a strong objections to the severe delay in filing the petition by the doctors. The court observed that they took admission in 2014-15 while they filed a petition in 2017.
"After undergoing the courses and getting complete qualification, now they have woken up from the slumber and realized that an illegality was committed by AFMC. The college has imposed a condition so that the huge amount spent on education is not wasted and students are required to serve the nation or pay the amount as a part of reimbursement towards the costs spent by public exchequer,"
The judges went through the entire matter and stated, that they did not find any illegality in AFMC's approach. It also took in the submission of the AFMC counsel that  medical education of the students was subsidised by the state in lieu of which they were expected to render their services back to the defence forces. With these observations, the court imposed a fine of Rs 1 lakh on doctors. The bench asked the doctors to deposit the amount within 10 days with Pune-based Cipla Cancer & Aids Foundation or face contempt proceedings.
TOI 
quotes even in the year 2017, The High Court,  has refused to give then any relief and based on preliminary hearing had stated, "The plain reading of the clauses show that there is no discrimination or any arbitrariness in imposing such conditions, apart from the fact that those are special conditions, based upon the requirement of the Union of India and the needs of the Armed Defence Forces."
21 comment(s) on 6 AFMC Medicos Challenge Rs 25 lakh bond Rule, Told to pay Rs 1 lakh fine each by Court