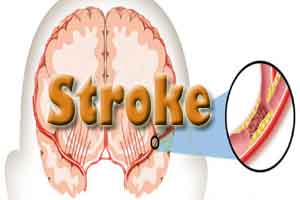 Maharashtra: As the KEM hospital closed its door for outpatient department for the day, later did the staff and the administration realized that there was an inadvertently 72 yr old man locked inside the bathroom.
Unfortunately, this 72-year old man suffered a stroke during the course and is reported to be dead now. The deceased Dattatray Kamble had come from Kolhapur just two days ago to accompany his wife for treatment to the Parel hospital.
An autopsy has confirmed that the victim had suffered from an intracranial bleed that occurs when a blood vessel in the skull leaks or ruptures suddenly. The autopsy has further confirmed the time of death between 4-6 pm on Tuesday.
However, the family has alleged that since he (Kamble) was locked inside the bathroom he could not get help in time. He was a man in a perfect health condition who was not on any medication then how he could die suddenly, alleged the family in its implication.
As reported by TOI, KEM Hospital dean Dr Avinash Supe called it an "unfortunate incident" and said that an inquiry has already been initiated. "Our preliminary investigation has shown that a female nurse had locked the toilet as per the daily schedule. Since the toilet was for men, she did not enter to check if anyone was inside. She called out a couple of times but did not get any response," said Supe. He added that the KEM staffers are usually attentive towards patients but it would be practically impossible to watch out for relatives too.
Dattatray and his wife Sunanda (56), a patient of acute kidney disease, came for a health check-up to the hospital. At 4pm, he asked her to wait near the pharmacy on the ground floor of the hospital's main building before disappearing into the crowd. At 7am on Wednesday, his body was discovered from the OPD toilet located on the first floor of the same building.
0 comment(s) on Mumbai: 72-yr old man dies in OPD toilet of KEM hospital