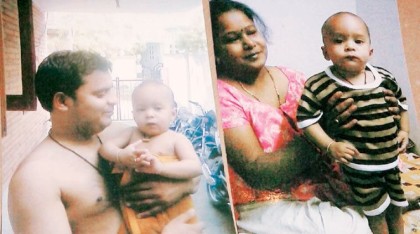 In a shocking incident that took the capital by storm, parents of a 7- year old took their lives by jumping off  a 4-storey building after they lost their child to dengue
Whats more shocking is that child before dying, had sought medical treatment in two of the premier healthcare institutions in Delhi, namely Moolchand Hospital and Max Saket, only to be refused treatment as their was no empty bed for dengue patients in the respective hospital. The child finally as admitted treatment to Batra Hospital in a highly critical condition, pulseless and BP less. Despite emergency critical care management by the hospital staff, the child succumbed to death.
The parents, struck with grief, post the child's death took their life by jumping off the cliff of their building."It is nobody's fault. It is our decision," they wrote in Odia on the suicide note.
0 comment(s) on 7 year old kid dies of dengue, parents jump to death in grief