Delhi: Health minister Satyendra Jain to run 6 Delhi hospitals as Head of Governing council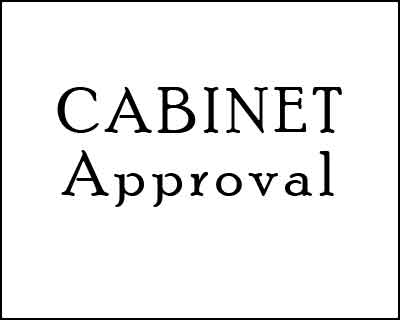 New Delhi: The Delhi Health Minister, Satyendar Jain will take over the responsibility of running six Delhi based super speciality hospitals in a bid to bring greater autonomy and remove the "bureaucratic rigarmole and red-tape" in their functioning
The  health minister will takeover as a chairman of their governing council by replacing the chief secretary. The CM is reported to have given his in-principal nod for the move but the finalisation will come after the cabinet gives the final nod for the proposed restructuring of the advanced medical facilities of the council.
The six institutes for which the proposal has been sent to the Chief Minister Arvind Kejriwal's approval for restructuring  include Institute of Liver and Biliary Sciences (ILBS), the Delhi State Cancer Institute, the Rajiv Gandhi Super Speciality Hospital, Maulana Azad Institute of Dental Sciences, Chacha Nehru Bal Chikitsalaya, Janak Puri Super Speciality Hospital.
Jain is already chairing the  governing councils of  Institute of Human Behaviour and Allied Sciences (IHBAS) and Chaudhary Brahm Prakash Ayurvedic Chikitsa Sansthan.
Satyendar Jain in a special proposal to
Arvind Kejriwal
 asked for the restructuring of the present administrative structure. According to the
TOI
, the confidential note mentioned that " All proposals keep shuttling between finance, planning, administrative reforms and law departments without getting approved. They are either rejected by the finance department or get only partial approval," the note stated.
The new councils that will be headed by the Health Minister will be "empowered to take decisions in respect of financial, administrative, scientific and research matters, which will be considered final," the note further added, reports the Indian Express.
" Even basic necessities like furniture, computers and stationary cannot be procured without approval of finance committee and governing council and, then, from the departments of health, IT and finance. The purpose of creating these autonomous institutions for providing world-class facilities has been defeated," he stated.
" Even if the proposal gets approved, it does not get implemented due to objections raised by law, finance or administrative departments at a later stage," Jain further added.
The final approval by the cabinet regarding the matter is still not official. Along with the restructuring of the present body, the cabinet will also look towards some legal aspects.
As the Indian Express reported, the cabinet will look up to the changes proposed that include withdrawal of the 2011 order of the Finance Department. In response, Kejriwal wrote: "I agree. This should be done immediately." Kejriwal said.