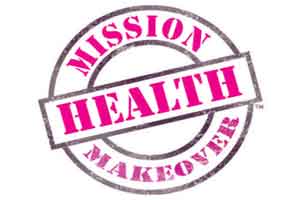 Focuses on creation of Regional offices 
Restructuring, Reorganising, Redesigning.
The AAP government seems to be determined to give the health systems in Delhi a makeover. In order to streamline the functioning of the various health facilities as well as to incorporate the proposed one thousand mohalla clinics, the AAP government has proposed some structural changes.
The entire area of NCT of Delhi from now on will be divided into five regions namely North ( covering north/northwest district), Central ( Central District), West (covering west/southwest districts), East ( covering east/north-east/Shahadara) and South ( covering South/Southeast and New Delhi area). Each region will have its own Director Health Services (DHS) who will be an officer from SAG scale.
All the respective 5 DHS will report to director general of health services (DGHS) – a new post created to coordinate with multiple units. The DGHS will also be the technical adviser to the government of public health and health services. The government will create the infrastructure of all the regional DHS at the earliest. The offices will be functional with effect from August 14.
In addition to DHS, there will be one Director of Family Welfare for Family Welfare programmes/schemes in Delhi.
Not only this, the health delivery system is also undergoing a makeover. From now on, there will be a four tier system for healthcare delivery in Delhi
a) Mohalla Clinic ( also to be called Aap ka Swasthya Kendra)
b) Multi-Speciality Clinic ( Polyclinic)
c) Multi-speciality Hospital ( Earlier called Secondary level Hospitals)
d) Super-speciality Hospital ( Earlier, Tertiary Level Hospitals)
The AAP government also proposes a referral as well as reverse referral mechanism for patients in all four levels of healthcare system.
All the programmes and schemes of National Health Mission (NHM) , Directorate of Family Welfare (DFW) and Directorate of Health Services (DHS) shall be implemented through Mohalla Clinic or Aap ka Swasthya Kendra.
The proposed reorganisation is aimed at streamlining the health services of Delhi, to supervise and monitor the operations and management of existing health facilities, to monitor the creation of new infrastructure as well as better implementation of various health programs of the department, and finally to meet the needs of a modern Healthcare organisational setup of DOHFW.
The said order for reorganisation was passed on 25th, july,2015
0 comment(s) on AAP to give healthcare systems in delhi a makeover