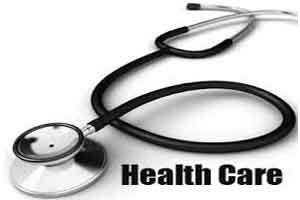 New Delhi: The health care sector needs to be accorded 'national priority' status as doing so will help in developing innovative financing structures and create an attractive environment for domestic production of medical equipment, a health body said.
Noting that India continues to rank low on many of the basic health indicators and compares "unfavourably" even with its economic peers, NATHEALTH in its pre-budget recommendation submitted to the government said that according a national priority status will also catalyse research and development.
"According a 'priority sector' status to health care will help in the process of enabling development of innovative long term financing structures for health care providers apart from creating an attractive environment for domestic production of medical equipment, devices and consumables while also catalysing research and development.
"This will channelise funds from the banking sector to creating necessary health care infrastructure and meet societal objectives of the government," it said.
The body has also has emphasised the urgent need for setting up a health infrastructure fund and a medical innovation fund.
NATHEALTH said that though health care was included in the harmonised master List of Infrastructure sub-sectors by the Reserve Bank of India in 2012, long term financing options are still not available for health care providers.
"Access to funding by creating a specific fund for health care infrastructure and innovation would facilitate access to capital for the industry.
"These funds would encourage entrepreneurship and newer business models which are the need of the hour for improving access, availability and quality, especially in Tier 2, Tier 3 and rural areas. The government can think of providing seed capital for such a fund," said Anjan Bose, Secretary General, NATHEALTH.
The body has also urged that the government to explore making health insurance coverage mandatory for all citizens in a phased manner initially covering the organised sector.
"Apart from enabling universal access to health care, the mandatory health insurance coverage would also meet the urgent need for augmenting health care capacity creation in the country," Bose added.
NATHEALTH said there is also a need to increase quantum of deduction towards payment of medical insurance premium.
"The present annual deduction limit of Rs 15,000 needs to be enhanced to Rs 50,000 for self and family and the current annual limit of Rs 20,000 in respect of dependent parents needs to be enhanced to Rs 50,000," the pre-budget memorandum said.
0 comment(s) on Accord national priority status to healthcare sector : NATHEALTH