Actions needed to check spread of Dengue, Malaria: Union Minister tells Delhi CM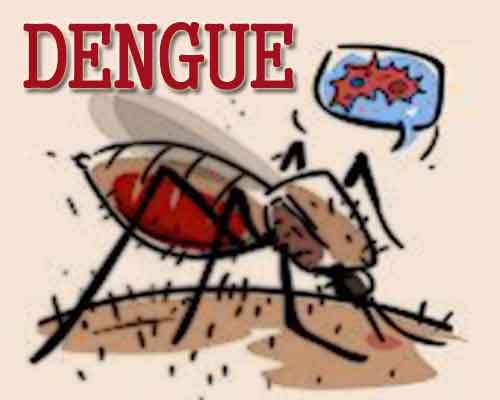 New Delhi:  In view of the ongoing monsoon season, Union Health Minister J P Nadda has recently written to Delhi Chief Minister Arvind Kejriwal, stressing on the need for initiating actions to implement preventive and control measures to check the spread of dengue and other vector-borne diseases.
Nadda has called for the strengthening of vector-control activities with a deployment of trained personnel and availability of logistics in municipal corporations.
He has also asked the Delhi government to ensure that all identified laboratories are equipped with diagnostic facilities for testing of dengue, chikungunya and malaria.
Nadda asked him to ensure an adequate number of beds, drugs and other relevant logistics in hospitals and that "nobody is denied treatment at the health facilities".
The Delhi government can also utilise the services of master trainers from the ministry for the training of clinicians on case management.
He also emphasised on carrying out Information, Education and Communication (IEC) campaign with the involvement of the community, including local bodies, RWAs and schools to ensure people's participation in preventing mosquito breeding and taking precaution.
"It has been observed from the reports received by us that the number of dengue and malaria cases in Delhi is on the rise in recent times," Nadda said in his letter.
He had reviewed the preparatory activities with the principal secretaries of 20 high-burden states, including Delhi, on April 27.
Again on May 12, the minister held a discussion with senior officials of the Delhi government and municipal corporations on the situation and the way forward for preventing dengue and other vector-borne diseases in Delhi.
At least 29 cases of malaria have been reported in the first three weeks of July in Delhi, taking the total number of people affected by the vector-borne disease in the national capital this season to 75, according to a municipal report.
Two cases of malaria were reported in February, one each in April and March, 17 in May, 25 in June and 29 till July 21, according to a recent report released by the South Delhi Municipal Corporation (SDMC), which tabulates data on vector-borne diseases for the city.
Of the total 43 dengue cases this season, 13 were reported in July, six in January, three in February, one in March, two on April, 10 in May and eight in June.
At least 18 cases of chikungunya have also been reported this month, taking the total of this season to 34.
"Both dengue and malaria have different carriers. Therefore, it is not unusual for malaria cases to be reported in larger number compared to dengue," a senior doctor at a government-run hospital said.
The people must take all precautions, like wearing full-sleeve clothes and not allowing breeding of mosquito larvae inside homes, she said.
"Water coolers should be dried up when not in use as dengue infection carrying mosquitoes breed there a lot. Mosquito nets should be used at home," the doctor said.
Cases of vector-borne diseases are usually reported between July and November, but the period may stretch to mid-December.
No vector-borne disease case was reported till January 13.