................................ Advertisement ................................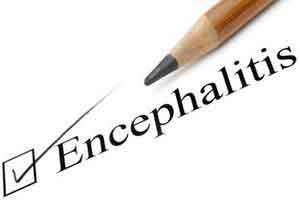 New Delhi: To tackle the Acute Encephalitis Syndrome (AES) outbreak in Bihar's Muzaffarpur district, the Delhi government Wednesday offered all possible assistance to Bihar where at present this disease has claimed 113 lives. With this, more doctors have been deputed at Muzaffarpur.
"I offer all possible assistance to the Bihar government in this crisis. We are ready to provide help such as sending teams of our doctors, para-medical staff, medicines and ambulances, to the state government," Delhi Deputy Chief Minister Manish Sisodia said.
Around 113 children have died so far due to AES in the state. Earlier this week, Bihar Chief Minister Nitish Kumar had visited a hospital in Muzaffarpur where he faced protests by angry people over the deaths.
Read Also: Acute Encephalitis Syndrome Outbreak in Bihar: Death toll rises to 112
Further, the Bihar Health Society has deputed more doctors from neighbouring districts.
................................ Advertisement ................................
The State Health Society had ordered to delegate more doctors in Muzaffarpur from Darbhanga, Supaul, Madhubani, Samastipur and Sitamarhi districts.
What is Acute Encephalitis Syndrome (AES)?
AES is a viral disease which causes mild flu-like symptoms such as high fever, convulsions and headache. It is a serious neurological illness that causes inflammation of the brain.
Symptoms of AES, colloquially known as "chamki bukhar, may include headache, fever, confusion, stiff neck and vomiting. The disease most commonly affects children and young adults and can lead to mortality.
The Japanese encephalitis virus (JEV) is a major cause of AES in India (ranging from 5-35 per cent), according to the NHP.
Viruses, including herpes, influenza A, West Nile and dengue, are the some of the other causes of sporadic outbreaks of AES in India, the portal said.
However, the causes and manner of the disorder in a large number of AES cases still remain unidentified.
A study published in 2017 in The Lancet journal claimed that eating litchi fruit may be associated with acute toxic encephalopathy — the mysterious brain disease that has caused hundreds of unexplained deaths among children in recent years in Bihar.
According to the researchers, lack of food combined with toxins hypoglycin A and methylenecyclopropylglycine (MCPG) present in litchi seeds may be the cause of the illness.
Garima joined Medical Dialogues in the year 2017 and is currently working as a Senior Editor. She looks after all the Healthcare news pertaining to Medical Education issues, Medico-legal cases, MCI/DCI decisions, government policies as well as all the news and updates pertaining to Medical and Dental Colleges in India. She is a graduate from Delhi University. She can be contacted at editorial@medicaldialogues.in Contact no. 011-43720751
To know about our editorial team click here
................................ Advertisement ................................
0 comment(s) on Acute Encephalitis Syndrome Update: Death Toll reaches 113; Delhi offers help to Bihar; More Doctors deputed in Muzaffarpur