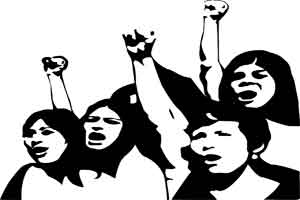 Srinagar: Doctors in Kashmir threatened valley-wide strike if the government does not reinstate director of premier hospital SKIMS who was removed following a sting operation by a private TV channel or explain reasons for his removal.
On January 6, the Jammu and Kashmir government attached, Sher-I-Kashmir Institute of Medical Sciences (SKIMS) director A G Ahangar to the General Administration Department and placed under suspension three senior doctors for allegedly violating the ban on private practice, which was purportedly shown by the sting operation.
"We will have to go on a strike all over Kashmir if he (Ahangar) is not reinstated or a logical explanation is not given by the government for his removal," Doctors Association of Kashmir (DAK) General Secretary Owais Ahmad told reporters.
He said the DAK supported the strike by the Resident Doctors Association SKIMS and would chalk out the future strategy after a meeting of the SKIMS governing body, which is headed by chief minister Mehbooba Mufti, in Jammu.
On the occasion, Mir Mushtaq, spokesman of Jammu and Kashmir Doctors Coordination Committee (JKDCC), an amalgam of various doctors associations in the state, said while they fully supported the government over suspending three doctors for violation of rules, Ahangar's attachment was an "unprecedented" and "uncalled" for.
"This is unprecedented and has not happened in the state before. We believe the honour and dignity of doctors was hurt by this uncalled action by the government," Mushtaq said.
"How many DCs (deputy commissioners) have been sacked for a Tehsildar taking bribe? How many DGPs (director generals of police) have been removed for a SHO (station house officer) taking the bribe? How many CMs (chief ministers) have resigned for the fault of their ministers?" he asked.
After the court stayed the order, within a matter of hours, the government came out with another order to appoint an interim director, Mushtaq said.
"We believe a plot was created to make Ahangar a scapegoat," he said.
The JKDCC spokesman demanded Ahangar be reinstated with honour and dignity.
A private TV channel carried out a sting operation purportedly showing three senior doctors – Altaf Kirmani, Mushtaq Ahmad Wani and Syed Wajid Ali – treating patients at their private clinics.
The doctors at SKIMS Hospital, Soura are barred from indulging in private practice and they are compensated for it through a non-practicing allowance.
1 comment(s) on Doctors in Kashmir threaten to go on strike