................................ Advertisement ................................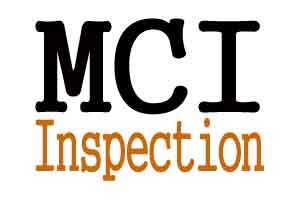 Bhatinda: MCI has expressed grave reservations about giving permission to Adesh Institute of Medical Sciences for commencement of four post graduation courses.
Expressing serious concerns about mention of  bogus faculty and inpatient names along with false  furniture  details 'being  in the college's compliance report, the MCI is reluctant to grant permission of this nature.
The MCI had pointed  deficiencies  in the college framework after conducting an inspection in September 2015 . The institute's compliance Report in December 2015 did not satisfy the medical body either, which was uploaded  on its website .
The MCI's main concern on the compliance report being that it was next to impossible to cover up  deficiencies pointed out in such a short  period, that between inspection and compliance.
................................ Advertisement ................................
Adesh Institute is seeking permission to start four new PG courses in the college, including MS (ENT), MD (Anaesthesia), MD (Radio-diagnosis) and MS (Orthopaedics).
The apex body has advised the government to decline the institute's request to start an MS (ENT) on the basis that the compliance does not report increased bed occupancy which was a mere 10 % during the time of inspection.
The MCI  had also brought to light that in the absence of a head of department, the college was asking for two assistant professors to be appointed.
The MCI has  guided the government by asking it to decline the starting of an MD (Anaesthesia) course at A.M. College under section 10A of the IMC Act, 1956 for the academic year 2016-17. It has  stated that it had found no patient as per the operation theatre list  available in the wards. All names in the OT list seemed to be bogus and fraudulent documents  seem to have  been made. A   cross- check by the MCI revealed  all histo pathology samples to be  bogus, as no specimens were available and no named patient was admitted to the ward of the blood bank.
According to The Tribune reasons of a similar nature were cited to the government by the MCI for asking them to decline giving permission for the college for MD (Radio-diagnosis) and MS (Orthopaedics).
Deficiencies and corrupt practices in the appointment of senior faculty were also brought to the notice of the government by the MCI.
Studied at Carmel Convent School headed the sports wing of the school, was the General Secretary Miranda House Students/ Union,, Did journalism at Patriot and Eenadu/Newstime. worked as teacher warden in schools of Mussoorie/ Dehradun/ Noida
................................ Advertisement ................................
0 comment(s) on Adesh Institute Declined Post Graduate Courses by MCI