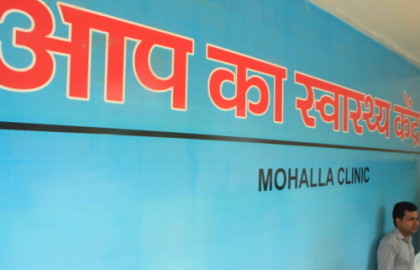 Mohalla clinics administered by the AAP government in Delhi is the likely mission of the AAP government in Punjab also, if it comes to power after the 2017 election in the region
The Mohalla clinics in Delhi, 2 in numbers at present, have grabbed a lot of attention of the current state government, the Aam Admi Party (AAP), as it is the administration brainchild of theirs. Citing reasons for the low cost investment cost (Rs 20 lakh as inititial capital quoted for one Mohalla clinic), the AAP is optimistic about expanding this new chain of primary healthcare services in the region of Punjab as well. However, the necessary ground level action will only be taken after it comes to power in the 2017 elections.
Mohalla clinics aim to provide basic medicines, immunisation for children and 50 basic lab tests under one roof. The AAP government in Delhi has planned to open 1,000 such clinics in the national capital. In a recent poster released by the party, it says, "Dilli mein kiya, Punjab mein hoga – Healthcare at Your Doorstep with Mohalla Clinics." (We have done it in Delhi, we will do it in Punjab)", as reported by the Indian Express.
0 comment(s) on After Delhi, Mohalla clinics will be launched in Punjab